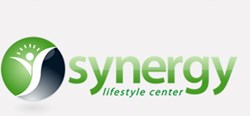 (PRWEB) December 20, 2013
Synergy Lifestyle Center offers a unique addiction treatment program that now includes intensive outpatient services. With three weekly sessions for three or more hours, patients will develop the skills and life strategies they need in order to successfully manage the recovery process.
Synergy Lifestyle Center offers a combination of addiction services unlike any provided in Kern County. Some addictions—and the mental and medical disorders that cause these addictions—require prescription medications, which Synergy's board-certified physicians provide. Doctors collaborate with counselors to create a personalized treatment plan for each patient.
Licensed addiction counselors lead Synergy's individual and group therapy sessions. Counseling ensures that an individual strengthens his or her coping skills in order to handle the everyday challenges that might trigger addictive behaviors. Counseling helps patients gain employment, maintain healthy relationships, and much more.
Historically, counseling has been the focus of addiction treatment, but research supports the theory that addiction is a chronic medical disease and should be treated like other medical diseases—with ongoing, comprehensive treatment. Synergy's specialists treat the disease of addiction with therapies that emphasize that recovery is not an event but an ongoing process.
Synergy Lifestyle Center encourages anyone who thinks he or she might need treatment to take the addiction screening test offered on its website. SLC provides a number of addiction services, including:
-Individual and Group Counseling
-Family Counseling
-Prescription Medications (if indicated)
-Suboxone® (Buprenorphine for Opioid Dependence)
-Vivitrol® (Injectable Naltrexone for Alcohol- and Opioid Dependence)
-Urine Toxicology Testing
-Addiction Evaluations for Employers and Licensing Authorities
Individuals who plan to start the New Year with a commitment to sobriety are advised to call 661-878-9100 to make an appointment with a certified drug addiction counselor. All major PPO insurances are accepted.
About Synergy Lifestyle Center:
Synergy Lifestyle Center, located in Bakersfield, CA, offers a comprehensive approach to Medical Weight Loss and Addiction Treatment that is tailored to the specific needs of individual patients through the combination of various proven treatment methods.
Our highly trained professionals are standing by to improve your emotional and physical health. Find out for yourself and schedule an appointment at 661-878-9100 or contact Synergy Lifestyle Center at http://www.synergylifestylecenter.com/.