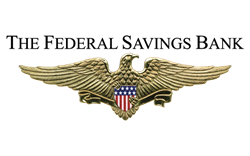 Chicago, IL (PRWEB) December 13, 2013
The Federal Savings Bank is proud to echo news that the national mortgage delinquency rate - properties that are 60 days or more past due on their loans - is expected to decline to 3.75 percent by the end of 2014, according to a December 12th report by TransUnion. At the end of 2013, the rate is estimated to conclude at 3.94 percent.
"TransUnion expects the national mortgage delinquency rate to continue its downward trend, though we see a few obstacles in 2014 that will limit the decline and keep it well above 'normal' levels," said Tim Martin, vice president of TransUnion's financial services business unit.
The forecasted rate will represent the fifth consecutive year of decline, though the decrease will be the smallest of these years. The slowdown is likely due to an increase in mortgage rates. The Federal Reserve is expected to reduce its stimulus spending sometime in 2014 in which case The Federal Savings Bank expects mortgage rates to rise once the tapering takes effect.
"With rising GDP, declining unemployment, and a continued demand for housing, it's easy to assume that mortgage delinquencies would decline" says Nick, a banker at The Federal Savings Bank. He continues, "We cannot however assume that delinquencies will not sprout up again after a Fed taper. We are also expecting refinance activity to take a big hit after the Fed's asset repurchase program finally ends." While mortgage delinquencies may be down, the time it takes for banks to repossess a home is time months, if not years for residents residing in Florida.
For The Federal Savings Bank, declines in delinquent activity is uplifting news, but since the lender knows the refinance business will certainly dry up after a Fed taper, its telling its potential customer to refinance now before mortgage starkly rates increase.
Contact the Federal Savings Bank, a veteran owned bank, to explore low rate mortgage options.