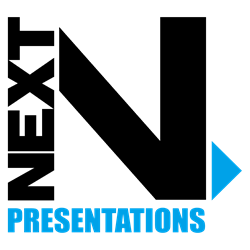 Next Presentations is the first to offer a complete personal branding and reputation management service in the MENA region.
Sharjah, United Arab Emirates (PRWEB) December 16, 2013
Celebrities, public figures, top executives, aspiring entrepreneurs and others in the United Arab Emirates (UAE) and throughout the Middle East and North Africa (MENA) region can now get expert personal branding and reputation management at one firm.
Next Presentations—MENA's first highly skilled presentation design and consultancy firm—recently expanded to include a full line of services to maximize the value of personal brands as well as grow individuals' authority, notoriety and influence.
"Next Presentations is the first to offer a complete personal branding and reputation management service in the MENA region," said Hamzeh Al Fuqha, Next Presentations founder, CEO and student at the American University of Sharjah, where the company was born as a college startup.
"The value of personal brands and reputations is being recognized more each day. Not only to the individuals themselves, but also to companies and government bodies. Think of Richard Branson and Virgin Group or Steve Jobs and Apple. With Next Presentations' pioneering work, we deliver that kind of value to individuals and organizations here," explained Al Fuqha.
Al Fuqha has a vital relationship with the American University of Sharjah. Not only did he found the company there, he draws from its student body for talent. Al Fuqha has received numerous honors at the school, including the prestigious AUS Chancellor's Scholars Award. He also has practical "hands on" business experience gained outside of school. He is a gifted and popular public speaker, especially on the topic of entrepreneurism. These experiences, talents and passions prepared him for founding and leading Next Presentations.
As Next Presentations began working with public figures, executives, celebrities and young talents, they realized that their clients needed additional services that were unavailable in the MENA region.
"No one was helping them grow the value of their personal brands or managing their reputations over the long term. These are critical activities today," Al Fuqha explained. In addition, the firm is bilingual, giving it the language and cultural perspectives required to communicate effectively in today's global business environment.
Next Presentations works with clients who already enjoy fame and want to increase their brands' value along with young talents who may not yet be getting the attention they deserve. Managing their reputations while still young will enhance their success throughout their careers.
Further, corporate and government leaders who recognize the value of individuals within their organizations employ Next Presentations to manage, protect and increase that value.
To provide complete and effective branding and reputation management, the company offers a long list of targeted services in both the online and traditional areas including:

Integrated public relations,
Communications training,
Editorial services,
Social media services, and
Press & media relations.
Among those first in line for Next Presentations' personal branding and reputation management services were Captain Aysha Al Hamili, the first UAE female pilot and representative of the UAE in the International Civil Aviation Organization and awardee of the 213 "Federal Personality" prestigious award, and Adeeb Al Blooshi, the youngest Arab and Emirati inventor.
Working with Captain Al Hamili has been an inspiring project for the Next Presentations team. They first coached her as she prepared for a presentation at a TED event. Since then they have collaborated on a book; provided her media relations; recorded, edited and distributed her speeches and articles; and handled her online reputation management, among other services.
Even before expanding into personal branding and reputation management, Next Presentations worked with major corporations, such as Proctor & Gamble and Al Baker Group—the exclusive distributor of GSK in UAE and Qatar. Next Presentations provided them with video production and executive public speaking coaching services. One video produced for Al Baker Group captured a prestigious award at a global GSK expo.
Next Presentations' strong commitment to corporate social responsibility has led to its involvement with important events such as the Kauffman Foundation's Startup Weekend and TED conferences. The firm also recruits the best young talent and has started an internship program that has quickly become popular with many top students from AUS and other UAE universities.
Al Fuqha founded the company on the principles captured in the Next Presentations motto: "Delivering Ideas. Influencing People." Today he is planning to deliver his clients' ideas and expand their influence through the entire region.