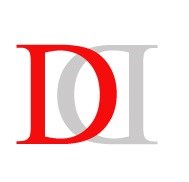 Miami, FL (PRWEB) December 15, 2013
Florida-based home lighting store DecoraUSA gives shoppers something to look forward to this Christmas with a $100 giveaway store credit. The online company specializes in providing the best quality décor, home lighting and ceiling fans products. The giveaway means to make the holiday season special for one lucky homeowner. Other items on offer include area rugs, wall mirrors, throw pillows and home accessories such as musical clocks, regular clocks, vases, wall art and decorative displays. All of the products are available in a variety of styles. The company's ornamental lighting products are especially popular with customers.
A spokesperson from DecoraUSA had this to say when asked how valuable the giveaway will be for holiday shoppers, "With Christmas around the corner, the last thing shoppers think of spending on is home décor. The $100 giveaway has great items for the festive season and a chance for the lucky winner to make Christmas more special for his/her family."
One of the customers raves about the exciting opportunity, "These guys have never let me down. I always refer their products to other people because they always deliver in value. Some of their products were already on my wish list so the giveaway will be a great way to get what I have always wanted faster and for free."
In order to win it, participants are required to follow DecoraUSA on Facebook and Twitter. In addition they are also required to comment on the blog and post about the items that they wish to be included in the giveaway once they win it.
Potential participants can go here to take part in the giveaway.
About DecoraUSA
DecoraUSA is an online Miami based company that specializes in home décor products and elegant decorative lighting fixtures. Some of the many products the company offers include their staple European style chandeliers, swing arms, wall sconces, bathroom lighting and more. Customers can make their purchases from the company's website and have them delivered