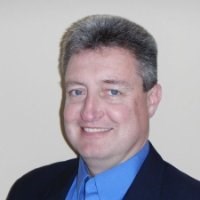 With vast experience in packaging, automation, and product and business development, Jeff Williams will lead Avure HPP in existing and emerging markets.
Franklin, Tenn. (PRWEB) January 06, 2014
As demand for high pressure processing (HPP) continues to gain momentum in the marketplace, Avure Technologies Inc., the world's leading supplier of HPP equipment and related services, has experienced rapid growth in 2013. A major milestone has been reached this year with the announced separation of Avure Technologies into two distinct operating units: Avure Industrial Division, and Avure HPP Equipment and Services Division. Both divisions will be operated as separate strategic business units.
Effective immediately, Jeff Williams has been named Chief Executive Officer of the HPP Equipment and Services Division. Jan Söderström will assume the position of CEO of the Avure Industrial Division, having directed the strategic division of Avure Technologies into two separate entities.
"Dividing Avure Technologies allows each group to focus its strengths on customer service, new product development, and application support," states Söderström. "Although the Industrial Division and HPP Equipment and Services Division share many attributes, they are much different in purpose and scope. Our industrial customers have very different needs than our HPP customers, so we felt it necessary to realign ourselves to better suit their needs. Jeff Williams will play a key role in steering our HPP division to the next level."
Williams, who has held various roles at R.A. Jones & Company for 25 years, most recently as Vice President of Sales and Marketing (2009-2013), has a rich background in the global food and beverage industry that spans his entire career. With vast experience in packaging, automation, and product and business development, Williams will lead Avure HPP as it continues to serve existing markets along with entering less traditional, emerging sectors.
"We are looking forward to working with Jeff," says Matt Rutherford, Avure HPP's Senior Vice President of Sales and Marketing. "He has strong relationships in key areas of the supply chain, and he understands the business that we are in. This year has been one of rapid growth for Avure, driven by the opening of our North American manufacturing plant in Middletown, Ohio and the launch of the highest throughput HPP system available in the world, the 525L-600 . Jeff will be a great asset as we head into a new phase of growth at Avure!"
See Avure at IPPE Booth # 6271, January 28 – 30, 2014, Atlanta, Georgia, USA
For more information about high pressure processing, visit Avure's website at http://www.avure.com/HPP and http://www.twitter.com/avureHPP .
ABOUT AVURE TECHNOLOGIES INC.
An innovator with a strong record of accomplishment, Avure Technologies demonstrates its expertise in high pressure by occupying leadership positions in industrial and food applications. Avure is the largest provider of ultra-high pressure systems to enhance material properties, form sheet metal, and pasteurize foods without heat or chemicals. The company offers total solutions to keep food pathogen-free and stay fresh longer--from recipe development to installation of the fastest, most reliable high pressure presses in the world, backed by world-class global support and service. Its equipment—including the new, high-volume QFP 525L and the small footprint 100L—now processes the vast majority of all HPP-treated consumer food products globally.
Avure's HPP Equipment and Services Division, including the company's world renowned HPP Applications Food Lab, is headquartered in Franklin, Tennessee, USA, with manufacturing, engineering, procurement, and customer services operations in Middletown, Ohio; manufacturing and services in Västerås, Sweden; and a global network of tolling and service providers. For more information, visit http://www.avure.com/HPP.
ABOUT HPP
High Pressure Processing (HPP) is the commercially established, non-thermal lethality treatment that uses ultra-high water pressure, up to 87,000 psi, to disable pathogens and bacteria such as Listeria, E.coli, and Salmonella in packaged refrigerated products as diverse as RTE meats and raw ground beef and poultry; fresh fruits, juices, and smoothies; soups, wet salads, and sauces; and seafood and shellfish. HPP delivers benefits to all levels of the market, boosting food safety, extending shelf-life, and improving margins, while providing consumers with fresh, wholesome, natural food.
Avure Technologies 2013 Milestones
April: Avure announces location of new US-based manufacturing plant.
May:Avure announces plans to divide into two separate businesses.
July: Hope Fresh purchases first Avure 350L-600 built in Middletown, Ohio.
Avure HPP extends Global Services 24 x 7 Hotline to Europe and Asia.
September: Avure launches world's most productive HPP system, the 525L-600.
Avure launches HPP New Equipment Services and Support Program.
November: Avure installs first US-built 350L-600 at Hope Foods.
December: Avure announces CEO of HPP Division.