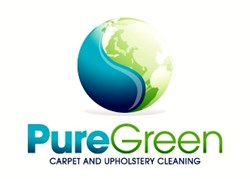 Think about it, the most important factor when cleaning your carpets and rugs is to create a healthier and more hygienic environment in your home.
New York, NY (PRWEB) December 15, 2013
Sonny Cohen, a carpet and rug cleaning expert, has been the owner of PureGreen Carpet Cleaning since 2004. He is a certified green labeled cleaning professional serving New York City.
"To me, it never made sense to use toxic or harmful chemical products to clean with. It's kind of backwards. Think about it, the most important factor when cleaning your carpets and rugs is to create a healthier and more hygienic environment in your home. When you use carcinogenic products during the cleaning process, you are simply removing dirt and replacing it with something worse and detrimental to your health. The reason most companies use harsh chemicals is because they are cheaper and easier to clean with," Sonny Cohen commented.
Most carpet and rug cleaning chemicals contain several harmful ingredients like perchlorethylene and ammonium hydroxide. Both have been known to carry carcinogens and cause adverse effects on respiratory and organ functions such as the liver and kidneys.
They may do a good job cleaning but do you really want those products in your home, invading the air that you breathe? Especially in crowded cities where it's a constant battle to keep toxins and pollutants out of your home.
Choosing Green labeled companies to work with seems to be the most obvious choice. PureGreen is an award-winning organic carpet cleaning NYC service that can help get rid of the grime, allergens, bacteria and dust from your fine rugs and carpeting without any fear of chemical reactions or off gassing.
When searching for a company to hire. PureGreen has issued these three crucial tips that consumers should use during the hiring process.
1. When hiring a green carpet cleaning service, always be sure to find out exactly what products they use during their cleaning process. Many unscrupulous companies simply advertise the use of organic cleaning to take advantage of consumers. A reputable company will make all the MSDS sheets on the products they use available to their customers.
2. Ask if the company is Green Seal Certified. The green seal is the highest level of green cleaning certification awarded to companies who live, breathe, and eat green cleaning.
3. Ask if the company is fully licensed, bonded and insured. This is an important one. You want to make sure that this company has made the investment to stay in business long term and not some fly by night company.
Follow these three tips and you should feel confident in the company you choose to do business with.
About PureGreen Carpet
PureGreen was founded in 2004 and has been providing organic carpet, rug and upholstery cleaning in New York ever since. They are a highly rated and recommended business with a focus on building lifetime customers. PureGreen's rug cleaning NYC services offers free pickup and delivery options on all oriental and persian rugs. With a specialty in delicate and antique rug cleaning, they are fully capable to handle any cleaning job.