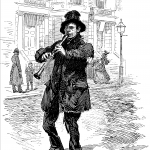 "The novel is based on Gordon Basichis' offbeat experiences in working to uncover Chinese Espionage Networks in the United States," said Minstrel's Alley Publisher, M.J. Hammond
Los Angeles, CA (PRWEB) December 17, 2013
Minstrel's Alley will be featuring The Guys Who Spied for China on its promotion platform in tribute to special Espionage Exhibition at the Ronald Reagan Presidential Library and Museum.
The showing is entitled SPY: The Secret World of Espionage. The exhibit will feature a look into the lives of secret agents, the types of equipment they use, and brief telling of the true stories behind covert missions that have shaped our history. It will be on display until March of 2014.
"As a locally based media company, we are promoting The Guys Who Spied for China in Conjunction with the Espionage exhibit at the Reagan Library because many of the actual events featured in the novel took place during the Reagan administration," said Minstrel's Alley Publisher, M.J. Hammond. "The world of espionage is fascinating to a great many people. And at the time when Reagan was President American Intelligence agencies first became aware of the wide spread Chinese Espionage Operations, taking place in the United States. The year 1985 was called the Year of the Spy by the media."
Hammond explained that The Guys Who Spied for China, while written as fiction, was based mostly on the true events experienced by the author, Gordon Basichis. "The novel is based on Basichis' offbeat experiences in working to uncover Chinese Espionage Networks in the United States. Basichis narrates how it all began and the attempts that were made to suppress Chinese spying efforts in the United States."
"This is not your garden variety spy novel," said Hammond. "It is offbeat and quirky, a character based narrative that is often darkly funny. The book manages to get the point across that the world of espionage is dangerous and crazy, but also necessary. Gordon Basichis was able to give this kind of them an intimate and contemporary twist. It is really out there and should engage a hipper collection of readers as well as your typical spy buffs.
Hammond said when she first saw that the Reagan Library was featuring this exhibit; she thought The Guys Who Spied for China would be a perfect tie-in for Minstrel's Alley. "Let's face it, Chinese Espionage is as pervasive today as it was back in Reagan's time," said Hammond. "In fact, it is even more outrageous and tensions between the United States and China ebb and flow. Some of China's ability to compete with America was enabled by its successful spy operations that for a variety of considerations we failed to suppress. China's weaponry and advanced technology, including its cyberwarfare capability are largely a result of its persistent espionage, both in the past and in the modern times."
The Minstrel's Alley Publisher noted that Basichis' The Guys Who Spied for China was written along with several other books about Chinese espionage networks when certain operations had been uncovered. "There were news stories galore, through the eighties and nineties, about Chinese Spying and the damage it has done. So here we are in the next century, and we still didn't wake up."
Background: Minstrel's Alley is a Los Angeles based independent publisher that seeks to bring adventure back into the publishing industry by publishing books that have popular appeal but with more complexity than the standard mainstream fare. The new publishing group distributes its books through Amazon, Kindle, and assorted Internet outlets as well as through bookstores around the country. You can view Minstrel's Alley at http://www.minstrelsalley.com