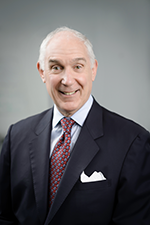 We are seeing opportunities to generate attractive returns through our Sycamore Residential platform with locations in select, growing southeastern US markets. Echo boomers and millenials are moving there for jobs, affordability and climate.
New York, NY (PRWEB) December 17, 2013
The Ivy Family Office Network hosted its 2014 Family Office Outlook Forum in New York City on December 10th with a discussion on "2014 Real Estate Outlook" led by Sam Switzenbaum of Switzenbaum & Associates.
According to Mr. Switzenbaum, "We are seeing opportunities to generate attractive risk-adjusted returns through our Sycamore Residential platform by acquiring, managing, and enhancing Class A-/B+ lifestyle apartment communities located in select, growing southeastern US markets. Echo boomers and millenials are moving to these areas based upon available employment opportunities, affordable higher-end apartments, and a milder climate. We are able to acquire these apartment communities from institutional sellers at more attractive levels than similar properties in core markets such as New York.
We have a "next generation" partnership offering where we are aligned with our partners. Unlike most non-traded REITs and some publicly-traded REITs, Sycamore does not charge fund-level asset management fees, acquisition fees, disposition fees, and/or rehab fees. Sycamore only passes on a market-rate property management fee to its partners."
Moreover, "We are a vertically-integrated real estate operating platform. Through our in-house capital markets group we have financed/refinanced over $120 million in HUD/FHA loans. This type of assumable debt has a 35-year fixed maturity. Therefore, Sycamore is not subject to rising interest rate/refinancing risk as we are using long-term 35-year fixed rate debt. What this means to Sycamore and our partners is we are somewhat insulated from rising interest rates by utilizing assumable long-term debt which is also accretive to the value of the properties upon sale."
Other speakers on the panel included Damon Hemmerdinger of ATCO, Andreas Calianos of Dome Equities, Joyce Hervey of Stelquest and John Garth of Pembrook Capital.
Samuel M. Switzenbaum, President and CEO has earned a reputation for vision, innovation and leadership throughout his 40-plus-year career in commercial and residential real estate. As the President and CEO of Strouse Greenberg & Co., a privately held full-service real estate company headquartered in Philadelphia he managed a $1 billion portfolio of investment grade assets. During his 22 years there, he became its largest shareholder and the driving force in its development and management enterprise until 1992, when Strouse Greenberg & Co. merged with Richard I. Rubin Company and the Rubin Organization. Following that, Mr. Switzenbaum served as Vice Chairman of the Rubin Organization and, as one of its four principal shareholders, a member of its executive committee.
Mr. Switzenbaum served on the Board of Directors of Equimark Bank, Liberty Bank, and the Bank of Old York Road. A Baltimore native, he graduated from the University of Maryland and attended the University of Baltimore Law School.
About Switzenbaum & Associates
Before founding Switzenbaum & Associates, Sam Switzenbaum completed a successful tenure, as Vice Chairman and one of the principal owners, at the merged companies of Strouse Greenberg & Co./Rubin Organization. Today, Switzenbaum & Associates has built an extensive portfolio worth over $200 million institutional investment grade assets.
The Ivy Family Office Network Forum, IvyFON, provides an ongoing dialogue for family offices to support high-value education and information on trends for family office investing, structure and operational excellence. Attendees gain practical strategies and solutions to achieve both short and long-term objectives. The program features off-the-record, peer-to-peer discussions in a non-commercial setting, in-depth and highly interactive sessions.
IvyFON, is a leading peer to peer global family office network with several hundred family offices attending events around The Americas every year. Some of the more than 1,500 past speakers include most of the top 10 largest asset allocating consultancies, pre-eminent alternative investment funds, leading institutional investors, best-in-class asset management professionals, family office subject matter experts and world-class family offices.
Forum sessions are multi-format and cross-disciplinary covering a range of family office centric topics.
IvyFON originates from one of the United States' oldest and largest alternative investment networks, the IvyPlus network. IvyPlus originated as a peer to peer private equity, real estate and hedge fund network consisting of Ivy League and comparable school alumni as well as meritorious participants in the program. The group includes New York City and Los Angeles deal networks across multiple disciplines including private equity, health care and real estate. More than 14,000 investment, family office and institutional investment professionals have attended forums globally.
For more information on Switzenbaum Associates contact Christopher McGrath at Christopher(at)switzenbaum(dot)com or at215-772-1100. For more information on the Ivy Family Office Network, contact us at 646-290-8114 or at ivyfon.com/contact.html.