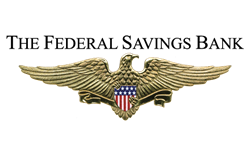 As home prices and sales continue to rise nationally, more homeowners are successfully paying their mortgages on time.
Chicago, IL (PRWEB) December 14, 2013
The Federal Savings Bank finds that as the end of the year approaches, more positive reports about the economic recovery and housing market have been released. The recent news reveals that more homeowners are staying clear of default. The health of the housing market is a good indicator that more homeowners are benefiting from the availability of a low rate mortgage and mortgage refinance rates.
Fewer foreclosures
As home prices and sales continue to rise nationally, more homeowners are successfully paying their mortgages on time. According to RealtyTrac's December 11th report titled "November U.S. Foreclosure Market Report", foreclosures declined 15 percent nationwide from the previous month. Since last year, the number of foreclosed homes - including default notices, scheduled property auctions and repossessed homes - was down 37 percent. Overall, November had the sharpest drop in month-over-month foreclosures since November 2010, when the rate fell 21 percent.
Foreclosures have greatly restricted the recovery of the housing market over the last few years, as well as the inventory of homes for sale on the market. Foreclosed homes often cannot be placed on the market until the legal proceedings are complete, giving homebuyers fewer options and prompting more competition in the market. With fewer foreclosures, inventory is more likely to pick back up to normal levels.
For the month of November, there were 113,454 foreclosure filings on U.S. properties. The number of properties that started foreclosure filings reached 52,826, a 10 percent decline from October. The previous lowest level was in December 2005, when only 49,236 properties filed for foreclosure during the month. The positive November report reveals that the housing crisis might be taking its final breath.
While foreclosures will likely continue to stage a weak rally in certain markets next year as the last of the distress left over from the Great Recession is dealt with, it is highly unlikely that there will be a foreclosure comeback that poses any major threat to the solid housing recovery that has now taken hold."
Mortgage regulations tighten
Part of the reason why more homeowners are paying their mortgages on time is that lending standards have tightened since the Great Recession. Subprime mortgages were partly to blame for the housing crisis, and lenders have since increased the size
of a mortgage application.
While tighter lending practices may mean more work for borrowers, the results have been positive when looking at how the mortgage market has improved. With better regulation, it is less likely that homeowners will default on their loans and fall into foreclosure.
Contact the Federal Savings Bank, a veteran owned bank, to explore affordable mortgage options.