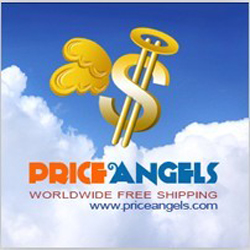 (PRWEB) December 19, 2013
Comparing various cell phone stores can be a useful step when looking for a new smartphone, but the process of researching the information can be time consuming. Recently, PriceAngels.com excitedly announced all its new collection of cheap cell phones.
There is a total of over 700 items in the collection, and most of these cell phones are priced at $50-$150. PriceAngels.com wants to attract more customers with high-quality products and free shipping service. Moreover, all the products showcased at PriceAngels.com are now provided at greatly discounted prices.
"We are delighted to introduce so many excellent cell phones, and bring our new collection to the public. These particular products go through strict quality checks before shipment, targeted specifically to people who have a limited budget." The CEO of the company states. "We are very excited to announce the tablet promotion for our customers. We hope to challenge ourselves by upholding a high quality standard."
In addition to various cell phones, the website of PriceAngels.com also offers useful shopping guides, smartphone-related news and other informative articles. The company provides free shipping for its customers worldwide for every order, even a $0.99 order.
About PriceAngels.com
PriceAngels.com has much experience in the wholesale and retail of China electronics. The reasons to choose PriceAngels are very simple: PriceAngels offers top quality cool gadgets at affordable prices, and all their products have free shipping. With PriceAngels' newsletters, readers receive useful shopping information and news on the latest electronic products. Moreover, with a perfect online presence, PriceAngels.com is able to serve its clients anywhere in the world. For more details, please view: http://www.priceangels.com/cell-phone-t189.html
Follow PriceAngels at:
Facebook: https://www.facebook.com/PriceAngels
Twitter: https://twitter.com/Priceangels2008