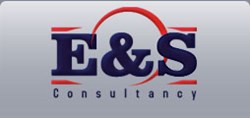 "Whether you want to be free from global taxation, free to move to any country without any visa hassle for you and your family or want to be free from political and economic instability in your country, then second citizenship is the best route to take."
London, United Kingdom (PRWEB UK) 20 December 2013
There are few countries in the world where it is possible to obtain a passport by investing or contributing towards charity certain amounts of money. E&S Consultancy has expanded its services to cater for this route and now helps its customers gain second citizenship.
Some of these countries are St. Kitts and Nevis, Dominica, Antigua, Panama, Cyprus, and Austria. The routes to citizenship are all different but for high net worth individuals who are able to invest money into one of these countries, this is the best option to secure freedom of travel. Another country that has recently brought itself into this club is Malta.
The Maltese Government has recently enacted a new law which allows people to gain full Maltese citizenship without living there. The Malta Individual Investor Program is designed for high net worth and ultra-high net worth individuals.
Through a contribution route, anyone who contributes 650,000 euros (£546,000) towards the Maltese Development Fund can obtain a European Union passport.1
Elshad Huseynov, the founder of E&S Consultancy, explained, "Whether you want to be free from global taxation, free to move to any country without any visa hassle for you and your family or want to be free from political and economic instability in your country, then second citizenship is the best route to take."
Malta has been a member of the European Union since 2004 and is part of the Schengen zone. It also has a visa free travel arrangement with the USA. This makes the second citizenship option very attractive to those individuals who would like to receive a European passport.
Due to conflicts and an unstable political and economic situation in certain countries in the Middle East, Africa, South America and Asia more people want the benefits that come with a European Union passport.
"E&S Consultancy is able to help in obtaining second citizenship for its customers. There is no need to live in the country and you do not even need to go there. By contributing a certain amount of money into the country, people can get a second passport in around 6 months," continued Elshad.
The second citizenship scheme is mainly targeted to high net worth individuals, from the BRIC countries (Brazil, Russia, China and India) and Arab countries who have the means to invest in the infrastructure of these countries. This is a positive move for the countries as well as it is able to secure funding for major infrastructure development which will benefit their citizens in the long run.
"We feel this new route to citizenship will be very popular and if anyone is looking to obtain the freedom that comes with having a second citizenship, the New Year is a great time to get the process started," concluded Elshad.
Taken from: Malta Today News Portal. See more at http://www.maltatoday.com.mt/en/businessdetails/business/businessnews/Labour-s-citizenship-rules-you-can-become-Maltese-for-650-000-20131008
Additional information taken from the Justice Services of the Maltese government: http://justiceservices.gov.mt/DownloadDocument.aspx?app=lp&itemid=25798&l=1
About E&S Consultancy
E & S Consultancy (UK) Ltd provides UK immigration services and advice in all aspects of UK Immigration and second citizenship by Investment. The areas it works in are investor visa, entrepreneur visa, tier 1 (general), investor visa extension, entrepreneur visa extension, permanent residence, indefinite leave to remain, British citizenship, naturalisation, HSMP extension, tier 1 (post study worker), tier 2 (general), tier 2 (intra company transfer), certificate of sponsorship, work permit, work permit extension, points based system, student visa, family visa, marriage visa, unmarried partner visa and EEA visa.
Besides all these services the company also offers a fast track immigration application service using the UK Border Agency's premium services / one day or super premium services and obtain the visa in 1 working day.