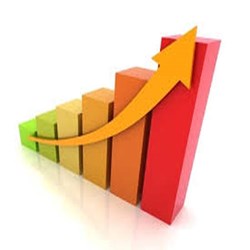 Introducing Low Cost, Easy to Qualify for PayPal Business Loans for Retail Owners, Courtesy of, a Leading Small Business Funding Company. BusinessCashAdvanceGuru.Com
(PRWEB) December 18, 2013
Retailers now have easy access to capital, thanks to new PayPal business loans, courtesy of Business Cash Advance Guru, a leading source for merchant cash advance opportunities and affordable business working capital loans.
Since the official end of the Great Recession, bank lending has been scarce because lenders have lofty qualification requirements the majority of small businesses cannot meet, "While there has been a slight increase in small business lending; the large corporate banks aren't participating. Some lenders increased their loans to small businesses, namely those with $500 million to $999.9 million and $1 billion to $9.9 billion in assets. On the flip side, large banks with $50 billion or more of assets decreased their small business lending after remaining relatively flat with only negligible increases for the past few quarters," Entrepreneur.com reports.
Decreased access to capital is because of hundreds of millions of dollars in mortgages and small business loan defaults. Small businesses now know their chances of getting a loan or even a line of credit is slim as banks continue to hold back.
"It's a fact that most small business owners have come to accept: banking lending to small businesses disappeared during the financial crisis and never turned," the US Finance Post reports.
Alternative lenders such as Business Cash Advance Guru are funding small businesses. This lender's approval rate is 98 percent, and funds are made available through direct deposit in only a week. Businesses can apply online and qualify to receive $5,000 to $500,000 without a credit check.
"Business Cash Advance Guru makes obtaining financing approval as fast and as simple as completing a credit card application. The goal of providing access to business grade capital swiftly and easily to small businesses across the country are realized through the alternative lender's release of its proprietary commercial funding system."
Retailers can count on this lender, which has a 98 percent approval rate. Businesses can apply online to receive $5,000 to $500,000 without a credit check, without collateral. Loans are approved in just 24 hours and funds are made available through direct checking account deposit in a week thereafter.
Businesses can easily qualify based on monthly credit card receivables, and payment installments are based on a percentage of the loan, not a fixed sum. This makes the loan remarkably affordable, especially during slow sales months when money is tight.
Business Cash Advance Guru.com expanded nationwide services are now available in the following geographical areas:
Alabama, Alaska, Arizona, Arkansas, California, Colorado, Connecticut, Delaware, District of Columbia, Florida, Georgia, Idaho, Illinois, Indiana, Iowa, Kansas, Kentucky, Louisiana, Maine, Maryland, Massachusetts, Michigan, Minnesota, Mississippi, Missouri, Montana, Nebraska, Nevada, New Hampshire, New Jersey, New Mexico, New York, North Carolina, North Dakota, Ohio, Oklahoma, Oregon, Pennsylvania, Rhode Island, South Carolina, South Dakota, Tennessee, Texas, Utah, Vermont, Virginia, Washington, Washington DC, West Virginia, Wisconsin, and Wyoming.
About Us
http://www.BusinessCashAdvanceGuru.com is a division authorized by TieTechnology, LLC. TieTechnology, LLC, specializes in service based solutions for businesses. Services provided by TieTechnology are merchant credit card processing, business service telecommunications, and web based visibility marketing. The advantages of doing business with TieTechnology are, their commitment to their customer service excellence and the offering of one stop solutions to all business to business service product needs for the customers' convenience. To learn more about their wide assortment of business services, please visit http://www.tietechnology.com.
TieTechnology, LLC
813-856-0223 x150
888-809-9243 x150