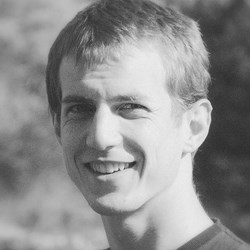 "To reveal who he really was would even at this date set the country in a blaze." James Barrie
San Diego, CA (PRWEB) December 15, 2013
"To reveal who he really was would even at this date set the country in a blaze," James Barrie said, referring to Peter Pan's nemesis, Captain Hook. And regarding Peter Pan himself? In the introduction to his published work, Barrie mysteriously suggested that he could not recall creating Peter, his most famous character. Perhaps that is because Barrie drew inspiration for Peter Pan from an earlier historical figure.
A new book by author Christopher Mechling may finally bring light to the origins of the legend of Peter Pan. Set in 18th century England and Germany, Peter: The Untold True Story tells the life of Peter the Wild Boy, a feral child who befriended the King of England and became one of the era's most popular figures, more than a century before James Barrie wrote his work. A perfect tale for holiday and winter reading, Peter: The Untold True Story will be enjoyed by readers of all ages.
Another clue left by Barrie regarding the origin of his character Peter Pan relates to the fairies in his story. Barrie wrote that before going to Neverland, Peter resided at Kensington Gardens amongst the fairies. The history of the fairies at Kensington Gardens traces back to an 18th century poem by Thomas Tickell called "Kensington Gardens." This epic poem featured an infant boy who was adopted and raised by fairies. Interestingly, the poem was written in 1722, only a few years before Peter the Wild Boy came to London. As a guest of the Royal Family, Peter occasionally roamed Kensington Gardens' hundreds of acres.
Peter the Wild Boy was a charming, intuitive feral child discovered living alone in the German forest of Hamelin. Peter's innocent spirit won King George's interest and appreciation. The King and his family hoped to educate the Wild Boy, helping him to grow up and become a proper English gentleman.
It is difficult to imagine that Barrie would not have been aware of the historical Peter on some level. The era in which Peter the Wild Boy lived was one that surely would have interested Barrie. It was the end of the Golden Age of Piracy, when pirates clashed with the naval power of the British Empire. It was also a time in which Indians from America were visitors to the Royal Court. It was the Age of Enlightenment, when science and reason were challenging the unknown, the mysterious and the wild. In the midst of this era, Peter the Wild Boy stood in the Royal Court as a prominent, curious anomaly.
The Wild Boy was quite a celebrity in the 18th century. He was the subject of a flood of gossip, articles in newspapers and gazettes, poems, essays, short stories, scientific studies and other works by many notable figures including Daniel Defoe, author of Robinson Crusoe and Jonathan Swift, author of Gulliver's Travels. So popular was Peter in his day that Swift wrote in exasperation, "...there is scarcely talk of anything else."
Peter is an enchanting tale full of humor, love, and courage in the face of life's difficulties. It will make you laugh, cry, dream and remember what it means to be young. Readers can preview an excerpt and enter to win a free signed hardcover at Goodreads.com. Books are available for sale in hardcover through Barnes and Noble, Amazon, and at the author's website. It is also available as an e-book through the Apple iBookstore and Amazon Kindle.