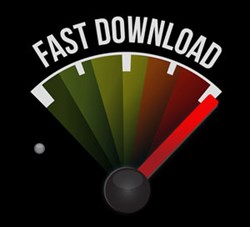 Install only what is necessary for web pages. Make sure they are fast-loading, and not over-bloated with extraneous code.
Markham, Ontario, Canada (PRWEB) December 18, 2013
Website page loading speed is an important factor in Google's algorithm. What this means, is when a website page takes longer than normal to "load" in a user's browser, the lower the optimization score will be for that page.
In Front Media Web Design Services is a Markham-based web services company and a WordPress designer for small to medium sized business clients. Their Creative Director, Len Doren, offers this; "When we develop a WordPress site for our Markham web design clients, we can build all sorts of features and functionality into that site. However, we have to balance function with page loading times to ensure we offer a good user experience. No one likes to wait for web pages to load in their browser window."
Len also adds, "So, we have to come up with a "balance" to ensure web page load-times meet search engine guidelines and also load quickly for site visitors as well."
The developers at IFM know to look at the inner workings of the web pages to ensure only that which is necessary to meet the site's development requirements will be installed to ensure optimum site performance. Some developers also omit to optimize web page graphic too, which can be a factor known to increased page load-times.
IFM offers these simple tips to improve page loading speed and to negate suffering the wrath of site visitors – or search engines.
1) Page Loading Speed: Try measuring the speed at which site pages load. There are dozens of sources on the internet that will not only measure the loading speed, but also identify at least some aspects of how web page loading times can be improved. Try searching for "web page load time test". Try to address any of the reported issues or pass the report information on to your web designer. (Hint: try testing web pages on multiple load test sites – not just one.)
2) Plugins: WordPress plugins can do amazing things for website pages and for site visitors. But, too many "active" plugins running in the background can slow down web page load times significantly. Review all the active plugins to determine which ones are necessary, and which ones can be turned off. Experiment by turning off some extraneous plugins and then test pages again (see point #1 above). Every little bit can help.
3) WordPress Updates. WordPress "core file" updates are available periodically and usually improve performance, add functionality and also beef-up site security. Updating the site's WordPress engine can usually improve performance noticeably. One caveat: make sure to back up the entire site before attempting any upgrades because if there are any issues with page layout, plugin performance after the upgrade takes place, the site can be "rolled-back" if necessary.
4) Optimize Page Images: WordPress themes today offer a vivid graphic-rich environment with images that stretch and minimize with Responsive website design attributes. However, to accomplish the true power of responsive design, some very large images required to accommodate the larger computer monitors. Images must be compressed to minimize load speed and so use of applications like Photoshop and a few other lower priced applications will resample images to help make pages load faster.
5) Scripting: Most WordPress themes today are amazing in terms of features and functionality. The trouble is, some themed designs available today are over-loaded with bloated code and scripts facilitating great features and functionality, but those scripts can also increase page loading time. Minifying scripting and "calls" to the database can speed up performance. There are plugins available that may help with this, but again, one may have to test multiple plugins to find the right one to work.
Some experience with WordPress is recommended before upgrading any core files or plugins. For more information on WordPress, plugins and how to backup and/or keep a site running optimal, visit wordpress.org.
IFM Web Services offers Responsive Web Design, website analysis, SEO Press releases, Search Optimization and Facebook pages for businesses. Located in the Toronto area (GTA), IFM has helped business achieve an effective online presence and has helped clients as far away as Bermuda and Mexico. For more on Social Media, SEO or Web Design for businesses, visit IFM at http://www.ifm.ca/...