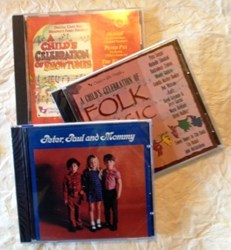 Purposeful gift giving reaps rewards long after the active pace of the holidays has passed.
Tampa, Florida (PRWEB) December 17, 2013
There are many ways to add to family vacation fun but sometimes the little things make all the difference to a child. This year's list of Christmas stocking stuffers includes of small gifts to be enjoyed long after the holiday season passes.
"It is not size or cost that will ensure the staying power of a gift to a child. Children learn and grow by doing and making discoveries of their own. It is up to adults to enable the process," according to Nancy Nelson-Duac, Editor & Curator of the Good Stuff for theFamilyTravelFiles.com, a popular family travel planning website. She goes on to say, "Purposeful gift giving reaps rewards long after the active pace of the holidays has passed."
The list of best stocking stuffers for kids reflects the items which will improve the quality any family vacation or mini day adventure with kids. The items spanning five to 30 dollars tried and tested by families who make fun and learning part of each day.
The best of anything for kids will always be a short list defined by the opinions of parents, grandparents and most importantly kids. The short list of best stocking stuffers for kids includes:
1. Early Explorer Magnifying Glass to discover the details of just about anything.
2. Chameleon Vision Goggles to provide a reptile's unique view of bugs.
3. Lill' Lewis Kid's Travel Pillow because everyone needs a hug when they travel.
4. Personal compass so on the next scavenger hunt no one will need to say which way is North?
5. Toysmith's Nature Kaleidoscope using Mother Nature's creativity.
6. Night Ize Buglit making any dark space less scary and more fun.
7. Music for Little People with oodles of lively audio solutions to ease any family road trip.
Additional family travel gift ideas which will not fit in a stocking include: a mini day vacation at a well-renowned museum, a national park pass, music concert tickets, an invitation to share a summer beach house, all-inclusive western ranch stay or a down payment on a dream vacation. More suggestions for holiday gifting and advice on how to make the holiday season memorable may be viewed from the homepage of http://www.theFamilyTravelFiles.com.
About theFamilyTravelFiles.com. Founded in 1998, theFamilyTravelFiles.com is one of America's top-rated online family travel resources offering more than 1000 pages of timely family vacation ideas and trip planning information. The website specializes in displaying family vacation ideas, destination information for adults planning family vacations, advice about family trips, and family travel deals. To assist in narrowing searches, colorful lifestyle, vacation idea folders are visible throughout the website.