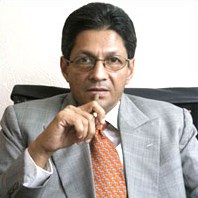 After all, if entry barriers have to be imposed, let them be intellectual rather than monetary.
(PRWEB) January 01, 2014
PPFAS (Parag Parikh Financial Advisory Services) has been assisting clients in achieving their financial goals since Parag Parikh founded it in 1992. Since then, thousands of people throughout India have sought the assistance of Parikh and his team of competent and highly trained individuals. Mr. Parikh actively blogs his views, ideas and knowledge in the investment arena, which is the field of his expertise. His recent blog features an interesting debate on the Indian mutual fund industry about the net worth issue with one view wanting this raised from the current Rs.10 crore and the other wanting it to stay where it is.
Mr. Parikh's blog describes how world-over, money management is considered a profession. Hence the entry barriers are low so that right investment professionals can enter the field. He further goes on to compare it with how in the US: one requires just $100,000 to set up an asset management company (AMC). In the UK and the European Union it is €125,000, and in Singapore it is Singapore $250,000, and Japan has no such minimum criteria. In India, the already high entry barrier is Rs.10 cover, and the new rules will make it even higher.
Mr. Parikh is of the view that large capital does not bring seriousness, which is evident from some cases in the past. Moreover, it may bring wastage and cost escalation in terms of salaries and commissions, and make the entire industry a high cost one, which may not bode well for end investors. It will become very hard for any new entity to set up an AMC with such requirements as it will take a long time to get the desired return on equity and business will be unviable.
Mr. Parikh says that raising the entry barrier of an AMC will cause wrong signals to be sent out to investors about an illusion of a safety net in case of losses. Nor will the high entry players benefit due to physical infrastructure in the era of the Internet. The emergence of third-party execution platforms such as registrars and stock exchanges, which ensure that even though the fund house does not have presence, mean that investors have smooth execution capabilities across the entire country.
The most interesting part is his view at the end, which states: "Why not reduce the capital requirement or do away with it all together? After all, if entry barriers have to be imposed, let them be intellectual rather than monetary."