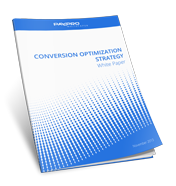 The white paper gives an insight to the reader on how to develop an effective marketing mix to establish highly converting paths without applying dramatic changes to the overall website infrastructure and usability
(PRWEB) December 16, 2013
PayPro Global, an international provider of innovative tools and services to sell software online announced today about the release of the latest white paper: Conversion Optimization Strategy, which is available for download free of charge at https://www.payproglobal.com/white_paper_2.aspx
The Conversion Optimization Strategy White Paper addresses the problem faced by today's software enterprises - higher spending on acquisition that just do not bring the desired outcomes. Most software companies are currently stuck under the 5% conversion threshold on their websites, yet online advertising spending keeps going up. According to IAB's Internet advertising revenue report 2012 full year results, internet advertising revenues totaled $36.57 billion, up 15% from the $31.74 billion reported in 2011. The data clearly shows that the gap between acquisition efforts and ability to convert online keeps widening.
Somewhere during the development of modern digital marketing, many organizations got stuck in the belief that more website traffic is the key factor of success. Most believers set out to prove it by counting impressions and clickthroughs as their primary metrics. Very quickly, they could prove the exact cost to acquire each of those clicks. Yet often the high bounce rate and link conversion are absent in this type of analysis.
The white paper gives an insight to the reader on how to develop an effective marketing mix to establish highly converting paths without applying dramatic changes to the overall website infrastructure and usability, which will eventually help close the gap between the high acquisition spending and ability to convert visitors into customers. The white paper contains insights such as:

Inside-out analysis of visitors' journey toward conversion goals
Data mining and its application to deliver relevant and engaging content
Different categories of visitors and their paths
Guidelines on multi-channel conversion optimization and evolving consumer behavior
Insight on conversion path testing and eliminating roadblocks
Best practices in facilitating software sales
The Conversion Optimization White Paper is available for download free of charge at https://www.payproglobal.com/white_paper_2.aspx
About PayPro Global
Founded in 2006, PayPro Global Inc. develops and hosts an eCommerce solution that allows anyone to easily sell software online. PayPro Global supports more than one hundred currencies, all major credit and debit cards, and a wide variety of payment options. The company also offers software developers state-of-the-art licensing, activation, and anti-piracy protection for their applications.
PayPro Global Inc is headquartered in Toronto, Canada, with development centers in Ramat Gan, Israel and regional offices in New York, USA, and London, UK.
Web site: http://www.payproglobal.com
Twitter: @paypro_global