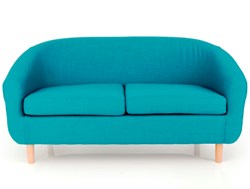 (PRWEB UK) 17 December 2013
FurnitureInFashion declares participation with NHS. They are looking forward to expand network around the nation and collaborate with interested organizations.
FurnitureInFashion has acquired immense eminence for providing premium quality German-manufactured furniture. The pieces are shipped in straight from their 500,000 square foot warehouse based in Germany. The organization is also reckoned widely for producing top quality furniture items, home fittings, and lighting, both for domestic and professional use. The products of company are popular for flexibility, ease of use, instant hassle free assembly, DIY home remodelling. Most of the professional interior decorators prefer these pieces for innovative designs, durability and ease of assembly.
Collaboration with NHS (National Health Services) will prove to be quite profitable for the organization. It will facilitate in expansion of services across different departments such as hospitals, medical facilities, social care centres and many more.
Furniture buying can be a problem if an individual or organization is not equipped with right information. Association with NHS will help distribute word about quality of furniture, types, styles, durability, tub chairs, and prices which will enhance popularity of FurnitureInFashion across the nation.
Products offered by FurnitureInFashion are suitable for both home and office. The pieces are designed in a fashion to suit hotels and hostels. NHS will help spread the word across many hundreds of associations and invite partnerships for the organization.
The prices are competitive. FurnitureInFashion endorses union of latest design with sleekness and elegance. NHS association will definitely help. The prices of furniture guarantee its reach to everyone. It promises to transform a common man's home into a chic space of his own without spending a fortune.
The organization is happy with the response from its customers. This overwhelming response has inspired them to spread the word and join hands with NHS.
The CEO and Managing Director of FurnitureInFashion said, "the collaboration with NHS is with a motive. With overwhelming response from customers in the retail area, we are looking forward to expand our network all over the country. We are also inviting new partners to join hands with FurnitureInFashion and make it possible for common man to buy furniture suitable to their requirements and budget. People from all walks of life can now afford to rebuild or beautify their homes and offices without worrying about the burden of investment."
The CEO also mentioned that the company offers plenty of opportunity to mix and match pieces and then generate a stylish balanced look in elegance and beauty. Customer support plays a significant role in popularity of any business. The CEO said that FurnitureInFashion emphasises of ensuring first grade customer service. The company takes special care of taking orders through knowledgeable friendly staff, shipping in a timely manner and guarantee that the furniture reaches the destination in first class condition. The expansion plans are believed to be a part of promotion program on the part of the company.