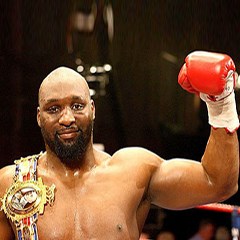 One should not fight reality when it is time to retire.
New York, New York (PRWEB) December 18, 2013
Two-time British Heavyweight Champion Danny Williams is at the proverbial crossroads. He is at that point in his career faced by many aging and accomplished fighters. Should one continue on fighting for long as one is able to fight or should one retire before the memory of one's accomplishments are degraded.
As a boxer, Danny Williams, has done it all. He has been in the ring with the best of the best and has held his own very well. In addition to his seminal knockout win over the former undisputed champion of the world, Iron Mike Tyson, Danny Williams' illustrious career includes wins over the like of over Matt Skelton, Michael Sprott, and then undefeated heavyweight Contender Kali Meehan. Further, Williams has reigned as Two Times British Heavyweight Champion (most title defenses); Two Times Commonwealth Heavyweight Champion (also most title defenses); WBO Inter-Continental Heavyweight Champion; and WBU Champion.
For Williams, the decision is simple. If he no longer has it, he should not go on fighting. One should not fight reality when it is time to retire. Though he feels good and thinks he can "carry on for a good bit," he is forty and has lost nine fights in row, several against opponents who would not have been worthy to wipe his boots when Williams was at the height of his career. Williams, however, is greatly encouraged by his performance in his last two fights and the fact that he went the distance last month, on November 4, 2013, against former WBC World Champion Oleg Maskaev. As a result, Williams believes that he should win his upcoming bout against Ali Mazur (10-8). Failing that, Williams is determined to make his December 19 appearance on Thursday Night Fights @ Yas Island be his last fight.
Williams is especially delighted that he is fighting in a Muslim country. He converted to Islam eight years ago and has had fighting before his Muslim brethren as one of his goals since his conversion. If the fight turns out to be his last, where better to announce his retirement than in Abu Dhabi.
Williams will be one of eight bouts on tap for Abu Dhabi's first-ever live professional boxing event, Thursday Night Fights @ Yas Island, scheduled for December 19, 2013 at the du Forum on Yas Island. The man who will determine whether Danny Williams retires or continues on fighting is Egyptian Heavyweight and journeyman Mazur Ali of Port Said, Egypt.
Mazur's record of 10 wins and 8 losses is deceiving. Is mainly the result of a go anywhere and fight anyone mentality that is a throw back. His losses are to top fighters including Heavyweight contenders Sanan Samil Sam, Denis Bakhtov, Mateusz Masternak, Tor Hamer, and Egyptian Heavyweight Champion Hany Atiyo. None of these top names could stop him with Ali going the distance with all of them except Bakhtov. Also, unlike Williams, Mazur Ali is on a bit of a winning streak, winning his last three fights.
About Lion Heart Boxing Promotions (the Promoter)
Lion Heart Boxing Productions is global Boxing Promoter and Sports Entertainment Company based in the U.S. The company was set up in 2001 for the sole purpose of providing top quality events with highest entertainment value and has promoted boxing events on four continents (North America, Oceania, Africa and Asia. The Company quickly earned a reputation as a producer of high quality fights and is well respected for its fair treatment of fighters and commitment to fighters' rights.
Art Media FZ LLA, a company owned by the pioneer of fights in the UAE and one of the top UAE promoter (Valdimir Burdun), will serve as Lion Heart Boxing Productions' local UAE partner and co-promoter.
Contact Information
For information about Thursday Night Fights @ Yas Island, please contact Thursday Night Fights @ Yas Island Event Coordinator Quincy Taylor at +971-55-747-0914 or email him at muziksun50(at)yahoo(dot)com.
For more information about Lion Heart Boxing Productions, Ltd., Thursday Night Fights @ Yas Island, or the Thursday Night Fights series, please call Edward B. Mendy, Chief Financial Officer, at (973) 317-6050 (USA) or +971-55-303-1016 (UAE). Also, you may write to him at ebmendy(at)gmail(dot)com, ebmendy(at)LionHeartBoxingProductions(dot)com or 480 Laurel Lane, Kinnelon, NJ 07405.
For print stories, JPEG photos of the fighters and events are available upon request by calling Serda Anderson, Vice President, Public Relations at (504) 628-7866 or write to her at 3634 Coliseum Street, New Orleans, LA 70115.
Please visit our websites: http://www.yasislandfights.com or http://www.LionHeartBoxingProductions.com.