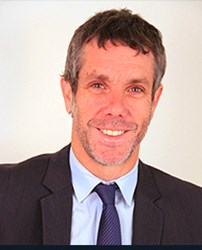 (PRWEB) December 18, 2013
On 12/07/2013, a car accident in San Clemente, resulted in four people tragically losing their life, and another victim being hospitalized. The victims were three men and a woman. The fourth passenger in the vehicle, was taken to a hospital with unknown injuries. Witnesses told officers that the vehicle had been speeding southbound on the 900 block of El Camino Real, when it struck a light standard and then a palm tree shortly afterward. Fox News Dec 7th, 2013 (http://www.myfoxla.com/story/24160525/san-clemente-car-crash-kills-four-people)
Justin Farar, founding partner, had this to say, "In single vehicle accidents there are only two possibilities for personal injury cases. One is a dangerous roadway condition case which are very very rare and difficult. The argument would be that something was designed or became negligent on the roadway in the city or whatever entity control the roadway and that entity should have corrected the dangerous hazard were designed it differently. The second approach and much more common is a passenger versus driver case. That is where the driver acted negligently and the passengers sue the driver for recovery as a result of the drivers negligence. In this case it would appear that the passengers would have a claim against the driver if the driver was driving at an unsafe speed for roadway conditions."
About Farar & Lewis LLP
Farar & Lewis LLP is a Los Angeles personal injury law firm, dedicated to helping victims obtain financial compensation for their injuries. With millions recovered, Farar & Lewis LLP have handled some of the largest automobile and personal injury accidents. Recognized as a leading personal injury law firm Farar & Lewis LLP hold an impressive amount of awards: Million Dollar Advocates Forum, TOP Rated Lawyers, and SUPER Lawyers.