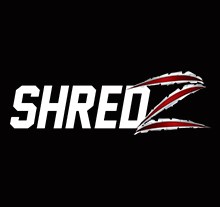 "Some people look at 'gluten-free' products as a healthier option, but they are no healthier than the alternative. The reason we make our supplements gluten-free is to ensure we make a product that anyone can use."
Jersey City, NJ (PRWEB) December 30, 2013
The Food and Drug Administration recently defined the standard for foods to be called "gluten-free" as products that only have "20 parts per million of gluten." Arvin Lal, Chief Executive Officer of SHREDZ® Supplements, is pleased by the recent changes surrounding the FDA's new definition. SHREDZ® Supplements is the fastest growing name in the health and fitness industry and Lal this new definition will only help the products' credibility.
The levels of gluten in these products will be low enough for patients with Celiac disease to consume without getting sick. People with gluten intolerance don't test positive for Celiac disease and are often unaware of their inability to consume gluten. The FDA's new definition of gluten-free will help both Celiac Disease sufferers and people with Gluten Intolerance make improved food choices.
Lal warns against using gluten-free as a fad-diet.
"At SHREDZ Headquarters, we understand that diet trends and fitness fads are always changing. That is why we are committed to serving the fitness community with all-natural, gluten-free supplement options that help improve and maintain a consistent level of fitness."
SHREDZ® and their fitness supplement are at the pinnacle of the largest social media movement in the fitness industry. The company and sponsored athletes promote informed health decisions rather than blindly following trends. SHREDZ® founder, Arvin Lal, is committed to encouraging the fitness community to join this SHREDZ® movement.
"Some people look at 'gluten-free' products as a healthier option, but they are no healthier than the alternative. The reason we make our supplements gluten-free is to ensure we make a product that anyone can use."
Follow #SHREDZARMY on Instagram and Twitter at @shredzarmy. Learn more about SHREDZ® Supplements by joining the #SHREDZARMY and becoming a part of the fastest growing brand in the fitness industry.
SHREDZ, the fastest growing name in health and wellness on social media, was founded in 2011 and is headquartered in Jersey City, N.J. The company is led by co-founder and Chief Executive Officer Arvin Lal. SHREDZ offers maximum strength nutraceuticals, including its flagship product, SHREDZ Maximum Strength Fat Burner. The entire product line is manufactured and warehoused in the United States and distributed throughout more than 50 countries. For more information, visit http://www.shredz.com.