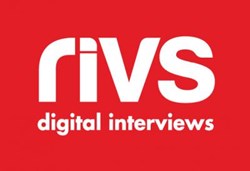 (PRWEB) December 17, 2013
RIVS, a leading digital interviewing provider, and HiringThing, a leading recruitment management software provider, are delighted to announce details of their strategic partnership and solution integration, which helps to streamline the overall recruiting process.
The combination of the RIVS digital interviewing platform with HiringThing's Job Posting and Applicant Tracking platforms allows users to easily identify, screen, and hire the best talent. Recruitment teams can now extend their reach via the web-based platforms to quickly identify and engage the best candidates for hire.
"RIVS is excited about our partnership with HiringThing. HiringThing provides a unique solution that meets the hiring needs of small business. We look forward to working with them to bring shared customers a best in class applicant tracking and interviewing solution," said Bill Meidell, Vice President of Sales and Operations.
"HiringThing's partnership with RIVS gives us the opportunity to offer users of our hiring software an important tool to streamline the hiring process" said Joshua Siler, Founder/CTO of HiringThing. "Our customers can now enhance their interviewing process using video and save additional time and money in the recruitment process. We are excited to partner with RIVS and bring their great interviewing tools to our users."
About HiringThing
HiringThing is an affordable online job recruitment platform, designed for small and medium sized businesses. Companies save time, resources and money by posting jobs online, accepting resumes and sorting through applicants using this intuitive software. For more information, please visit http://www.hiringthing.com/.
About RIVS
RIVS is a digital interviewing software that slashes the time it takes to find, recruit and engage the best candidates. With the understanding that no size fits all, RIVS provides written, voice, and video interviewing options for companies such as AECOM, Personified, Ohio State, and Porter Airlines to streamline the recruiting process. RIVS prides itself on being a world-class service organization with unparalleled customer support and a consultative, relationship-based approach to sales and client on-boarding. For more information about RIVS, please visit http://www.rivs.com and follow RIVS on Facebook, LinkedIn,Twitter, and Google+.