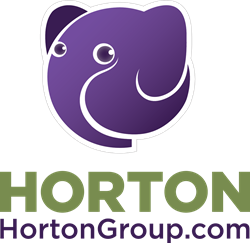 Email marketing is one of the least expensive tools with an extremely high rate of return when done well
Nashville, TN (PRWEB) December 18, 2013
Email Marketing is a fast and efficient way to reach a client list of any size. Before beginning any marketing campaign, a set of goals should be created for the campaign. For example, a campaign goal may be lead generation for a new service. In this case email marketing can be an effective resource for this goal.
"Email marketing is one of the least expensive tools with an extremely high rate of return when done well," said Michael Jones, Digital Marketing Manager at Horton Group.
There are many proven methods in conducting an effective email marketing campaign. Here are four strategies to reference in planning a campaign that is poised for success.
1. It's all about the list. When using a cloud marketing service, such as Constant Contact, an inferior list can block a company from the service completely. False or "generated" contacts will be reported as SPAM and will damage the reputation of the IP address. To create a list, start by asking current customers to opt-in to the email.
2. Call to Action. Include a strong call to action. Also send the newsletter to contacts who have the authority to make decisions about the call to action in the newsletter.
3. Quality over Quantity. A list of 200,000 contacts is not effective if it does not reach the right contacts. A high bounce rate hurts a newsletter and makes for bad analytics. Work to establish a high quality list that has close to a 100% reach.
4. Evaluate. Take the time to test and evaluate the message that is being sent out every month. Making sure content is current and on topic is crucial in the effectiveness of the campaign.
Get your free email marketing evaluation and begin reaching more customers fast!
About Horton Group
For more than 17 years, Horton Group has been working with companies and organizations across the country to cultivate powerful online marketing strategies. They have created online marketing plans, improved branding and expanded market reach for a variety of industries, from small start-ups to well established businesses. Horton Group's strategic online marketing services include: mobile web design and development, social media management and consultation, web development, graphic design, mobile app development, email marketing and more. For additional information on Horton Group's online marketing and advertising services, contact 615-292-8642.