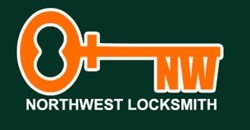 It feels good to be an affordable locksmith in Spokane and offer honest service, but it would feel truly great to know we'd also stirred Valley residents to more charitable action.
Spokane, WA (PRWEB) December 18, 2013
Northwest Locksmith, a budget locksmith in Spokane, has announced an initiative to give back to customers for their support of the young company and assist some of the many Spokane Valley residents with special needs this holiday season. The company made a donation to the Women's and Children's Free Restaurant Community Kitchen in Spokane in November and will contribute a portion of December's revenue to the Spokane chapter of the Autism Society of Washington. It's personal for Northwest Locksmith owner Yair Frenkel.
Frenkel says he selected the organization because of his relationship with his brother, who found his life's calling working with autistic kids and is now planning to open a school for children with autism. He says the current drive is part of a larger, company-wide initiative to help a variety of charities in the Spokane Valley area. Northwest Locksmith has similar efforts underway in Boise, Portland and Seattle, as well.
"We're automotive locksmiths in Spokane, by trade, but I believe we have an important purpose, beyond just being a locksmith that rekeys Spokane cars or whatever the customer need might be. We interact with a wide variety of people every day and have the opportunity, however brief, to shed additional light on ASW and other charitable organizations in the area. It feels good to be an affordable locksmith in Spokane and offer honest service, but it would feel truly great to know we'd also stirred Spokane Valley residents to more charitable action."
Northwest Locksmith has been offering a 10% discount, throughout December, to customers who mention ASW to their service technician. As a way of kick-starting and spreading the giving spirit, Northwest Locksmith encourages customers to donate some or all of their service discount to the Autism Society of Washington or their own special cause.
"It's easy to get frustrated by the long lines at stores and increased traffic and forget that the holidays aren't about gifts but the act of giving – of ourselves, our time and our resources," said Frenkel. "This is our way of honoring caregivers like my brother, giving something back to the Spokane Valley residents that have been so instrumental to our success here and, most importantly, helping the Autism Society of Washington impact the lives of people all along the autistic spectrum."
The warmth generating by the giving spirit and spending more time with loved ones unfortunately isn't enough to overcome all the challenges brought about by colder weather in cities like Spokane. According to Frenkel, the cold presents unique seasonality for commercial, residential and automotive locksmiths.
"Businesses are more focused on security during the holidays, and accessibility and liability become greater concerns in winter weather. Doors and frames, especially on older homes, often shift in the cold. Home and auto locks can freeze up, and we always get more calls for broken keys. People lock themselves out of their vehicles with greater frequency. Overall," continued Frenkel, "folks are just bit busier and more distracted this time of year."
Lockouts and broken keys aren't the only cold-weather vehicle inconveniences. Northwest Locksmith offers these general tips to prepare vehicles and reduce the chance and impact of being stranded:
1) Make sure vehicles are properly serviced. Check antifreeze levels, replace standard windshield wiper fluid with a winter mixture, and maintain proper tire pressure in all vehicles.
2) Ensure vehicles (and tools, especially those that are used only seasonally) have fresh fuel and keep gas tanks near full, to avoid ice in the tanks and fuel lines.
3) Make sure emergency kits are up-to-date. Commonly recommended kit items include a multi-tool, flashlight, first aid kit (inclusive of necessary medications), blanket(s), snacks, water and battery booster cables.
4) Research and keep contact information handy for a dependable, affordable locksmith in Spokane and other emergency services.
For emergency automotive, residential or commercial locksmith service, Spokane Valley residents should call 509-315-3480. Phones are answered 24 hours a day, seven days a week. Those seeking general information about Northwest Locksmith and its comprehensive Spokane locksmith offerings can visit http://locksmithnorthwest.com. More information about the Spokane chapter of the Autism Society of Washington is available at http://www.autismsocietyofwa.org/asw-spokane.
About Northwest Locksmith:
Founded in Boise, ID, in 2012, Northwest Locksmith provides comprehensive and affordable 24-hour locksmith services for all automotive, residential and commercial needs. Technicians are equipped with industry-leading training, cutting-edge equipment and extensive professional experience with all modern security systems. Northwest Locksmith is committed to providing a premium customer service experience on every call and offers 15-minute emergency response times.