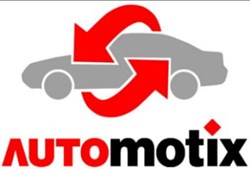 'Car parts are gifts that keep on giving,' states Heathcock. 'When you give someone this type of gift, you also give them added safety on their daily commute.'
Kansas City, MO (PRWEB) December 17, 2013
Thanksgiving marked the beginning of a busy shopping and holiday season for many people in the United States. Those who have hard to buy for people on their shopping list should consider more utilitarian gifts such as car parts and aftermarket upgrades. Gavin Heathcock of Automotix recommends shopping at Automotix for several reasons: used parts save money for the gift giver, aftermarket upgrades can save the gift receiver money, used car parts saves useable resources from the landfills, and quality used car parts can keep people safe on the roads.
Reports say that the economy is recovering, but the reality for many people is still a tight budget this holiday. Automotix specializes in dealing quality used and discounted parts, so buyers know they are getting a good deal. Many parts include warranties as well, such as the one year warranty on used engines and transmissions. With the money saved, people can get additional gifts for others or put the extra money in savings to treat themselves later.
"Car parts are gifts that keep on giving," states Heathcock. "When you give someone this type of gift, you also give them added safety on their daily commute, or could be saving them money with aftermarket upgrades that help their vehicle run more efficiently. Sometimes replacing a broken mirror or dented panel can change the car from an old clunker that just gets them around to something they feel good driving."
Car parts are excellent gifts for people who habitually put off preventive maintenance. Giving them a set of tires or replacing lights makes the road not just safer for them during this dark and stormy winter, but for others using the road. For shoppers that have mechanically inclined people on their list, Automotix offers DIY repair manuals. And used and rebuilt parts are always a good choice for people concerned about being environmentally conscious.
Of course, car owners shouldn't forget about maintaining their own vehicle. Heathcock reminds people to do basic preventive maintenance on their own cars before they do any holiday traveling. This winter has already blasted several regions of the country with harsh snow and ice, so drivers need to be especially cautious to make sure they arrive at holiday destinations safely and on time.
Automotix.net ensure fast nationwide delivery to get your gifts in time for the holidays, and international shipping is available as well. Experts are available online to assist shoppers with questions.
Take advantage of the following specials this holiday season:
$25 Off on Orders Over $300 for any Engine Assembly e: PRX25ENG
(Expires: 5/01/2014)
$10 Off on any Order(s) Over $75 with the Code: PR10OFF
(Expires: 5/01/2014)
About Automotix
The Automotix team combines extensive experience in the automotive arena as well as online technologies, allowing sellers and buyers to procure cars, trucks and auto parts. Since the inception of the Wide World Web, we have been working closely with car dealers, classic car traders, car brokers, rebuilders, auto pools, auctions houses, insurance and fleet companies, trucking companies, auto parts suppliers, aftermarket car part distributors, salvage yards, car repair shops, mechanics, do-it-yourselfers and catalog providers. Learn more at http://www.automotix.net.