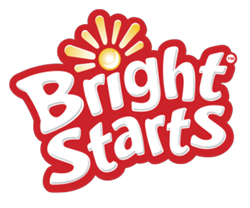 Kids II is the next generation leader in all markets in which we play.
(PRWEB) December 17, 2013
Kids II®, the parent company to many famous brands including Bright Starts™ and Oball™, is anticipating a happy holiday season. A company-wide zest for innovation and a passion for quality have resulted in numerous awards over the years. More than 100 global awards are proof that the company succeeds mightily when it comes to forward-thinking, finding a better way and leveraging top talent.
The designations and honors range from "Top Companies" and "Fastest Growing" lists to "Parenting" and "Top Toys of the Year." These were awarded for Kids II marketing campaigns, packaging, products, management and even office space.
"Kids II is the next generation leader in all markets in which we play," said Tara King, Director of Corporate Communications at Kids II. "For more 40 years we've been on the forefront of innovation, revolutionizing the infant product industry."
This year, Kids II® received 13 design awards from Graphic Design USA magazine's American Inhouse Design Awards for outstanding work done by Kids II designers. The awards were won in the categories of "Packaging," "Logo," "Environmental Graphics," "Internet," "Brochures," and "Advertising." The winning entries were published in the Inhouse Design Awards Design Annual and in Graphic Design USA's Online Awards Gallery.
The American Society of Interior Designers (ASID) Design Excellence awarded Kids II® the bronze award in the corporate office category for offices over 25,000 sq. ft. The company's office space, which includes a slide that spirals from the nineteenth to the eighteenth floor, was honored for its complexity of design intent and success in executing a challenging concept.
The Atlanta Business Chronicle named Kids II among "The Best Places to Work." The company was selected from a nomination pool of 560 companies and organizations.
O.C. Tanner, a company that develops employee recognition strategies and rewards programs, also named Kids II as one of the Top 10 Coolest Companies to work for in Atlanta.
"The more than 100 global awards are proof that, as a company, Kids II is on the top of the game with products and management excellence," said King.
By inventing and reinventing baby toys and gear, Kids II has become one of the world's fastest growing baby product companies. In fact, the company was recognized by Inc. magazine in 2010 as one of America's Fastest-Growing Private Companies.
"Gaining recognition and acknowledgement for our company and what we do is central to strengthening our position as a global leader in the industry," said King.
The company brand portfolio consists of many familiar names, including Bright Starts™, Ingenuity™, Comfort & Harmony™, Disney Baby™, Baby Einstein™, Oball™ and Taggies™.
About Kids II®, Inc.
Kids II has been inventing and reinventing baby and infant toys and gear for more than 40 years and has quickly become one of the world's fastest growing baby product companies. Headquartered in Atlanta, Kids II spans globally with operations in six continents serving customers in more than 70 countries. Driven by innovation, design and a comprehensive brand portfolio, Kids II is the next generation leader of baby and infant products.
Kids II's international affiliate operations are located in Australia, Canada, Europe, China, Hong Kong, Japan, Mexico and South Africa. Visit http://www.kidsii.com.