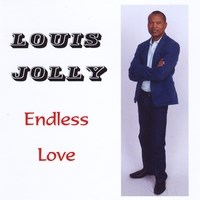 Jazzy and sweet, this album is a jazzy and sweet collection of love songs that are truly delightful. Enjoyed all the songs on this CD but the modern version of Autumn Leaves in French is divine. - Msjiva
Germantown, Maryland (PRWEB) December 18, 2013
The new album, Endless Love, was recorded at Avatar Studios in NYC and mixed by the multi-talented Barry Hartglass in Carmel, NY.
Endless Love features amazing NYC talents: vocalist Keren Tzobotaro, pianist John Roggie, guitarist Michael Delcioppo, drummer Dave Anthony, violinist Abe Appleman, trumpeter Marc Opas, flutist Brianna Caleri, and bass guitarist and soprano sax player Barry Hartglass.
Endless Love was co-produced by Marc Opas and Barry Hartglass, and mastered by Randy Merrill of MasterDisk.
The album includes updated and timeless American pop songs and ballads:

Let It Be Me
Endless Love: duet with Keren
Always On My Mind
Crazy
My Love: duet with Keren
Try To Remember
Les Feuilles Mortes (Autumn Leaves)
You Keep Me Hangin' On
Louis Jolly is an American singer and entrepreneur. Singing is Louis Jolly's passion, and he currently devotes most of his time to pursuing this dream. Endless Love spotlights his enchanting voice and charming French accent.
The modernized version of Autumn Leaves in the original French verse is wonderfully sweet, warm and jazzy - a delight to the senses. Louis Jolly's first recording in the U.S. will swoon and transport you to another time and place - leaving you wanting for more.
https://itunes.apple.com/us/album/endless-love/id667675799
http://www.cdbaby.com/cd/louisjolly
http://www.amazon.com/Endless-Love/dp/B00DOR5EYS/ref=sr_shvl_album_1?ie=UTF8&qid=1372868965&sr=301-1