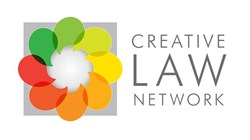 We help clients form their businesses and provide the legal services and counsel to run their business.
Denver, CO (PRWEB) December 17, 2013
According to statistics from the Small Business Administration most businesses fail within the first year of opening its doors, but Creative Law Network LLC is pleased to announce that it has surpassed one year in business.
"It has been a complete success," said David Ratner, Principal of Creative Law Network. "October 1 marked our first full year serving clients as Creative Law Network."
Ratner, an attorney and former music business professional, is co-chair of the Entertainment & Sports Section of the Colorado Bar Association, chair of the Rocky Mountain Chapter of the Copyright Society of the USA, an adjunct professor of Entertainment Law and the University of Denver College of Law, and a member of the Create Denver Advisory Committee and of the WESTAF/DOCA Music Task Force presenting the Denver Music Summit. He explained that the law firm provides transactional (non-litigation) legal services, focusing on entertainment, intellectual property and small business law.
"Our ideal clients are individuals and businesses who consider their work 'creative' in some way,'" Ratner explained. "Many of our clients are in the entertainment industries, such as music, film, television, literature, and graphic design.
Ratner, however, went on to point out that Creative Law Network serves a variety of businesses and individuals starting businesses.
"We help clients form their businesses and provide the legal services and counsel to run their business," Ratner said, adding, "This includes drafting contracts, negotiating deals, registering trademarks and copyrights, pursuing infringers, and providing business advice."
Importantly, Ratner explained, the law firm provides personalized services at reasonable prices.
"Many attorneys charge by the hour and bill clients for every possible minute of work time," Ratner stressed. "We do not bill for insignificant time expenditures such as short five minute phone calls or responding to brief emails. We understand our clients' position and want to be their partner in their pursuit of success. We also provide many services on a flat fee so that the client knows the cost of the service regardless of how much time it takes."
For more information, please visit: http://creativelawnetwork.com/about-us/
About Creative Law Network LLC
The Creative Law Network is a different kind of law firm.
Our firm is grounded in a sincere passion for helping creative individuals and businesses navigate the complex world of contracts, negotiations, and business law.
We know these challenges well because we faced them ourselves and we use that experience to help our clients achieve and succeed.
Contact Details:
Creative Law Network LLC
2036 East 17th Avenue
Denver, CO 80206
Phone: 720.924.6529
Source: Creative Law Network LLC
###