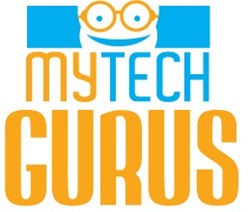 Greenwich, CT (PRWEB) December 17, 2013
My Tech Gurus launches online electronics store in partnership with local electronic stores. Just in time for the holiday rush My Tech Gurus provides gift ideas and the option to give the gift of great tech support.
My Tech Gurus has partnered with local electronic stores to provide customers with fast easy access to tech products that are often delivered within 1-2 days. This is a new service that will be rolled out in select markets and then grow over the coming months. Even if there is no service in your area My Tech Gurus says they will still provide advice on where and how to buy your much needed technology. My Tech Gurus said the reaction from customers has been overwhelming and they plan to cover all 50 states by the end of 2014. While they are not planning on competing with large e-retailers like Amazon they are just happy to provide an added service to their growing customer base.
My Tech Gurus said they will also offer the option to call or chat with a My Tech Gurus representative and get expert advice on all the latest gadgets and find the right product that fits your needs. Because of the growing amount of different products consumers are having difficulty finding the best product to buy. My Tech Gurus has offered to help consumers search through different product reviews to help find the right product for each consumer's needs. My Tech Gurus said that one of the hot items this year is a digital camera for kids. While there are many good toy cameras in the market, kids are requesting more advanced features for cameras that their parents would typically want. So one of the challenges is finding a camera with advanced features but that can take a beating and keep on ticking.