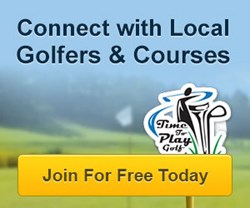 Philadelphia, PA (PRWEB) December 18, 2013
Time To Play Golf (TTPGolf), an expanding golf social network, was created to grow the game of golf by offering an accessible virtual platform for all types of players - new or seasoned, young or advanced in years, male or female.
Though golf is still largely considered a male-dominated game, more and more women are hitting the course. Membership figures for the Ladies Golf Union leapt from 177,000 in the 90s to more than 230,000 in 2000. Over the past 20 years, the number of women playing golf has increased by more than 65%. Thus, it appears as though the gender gap, which has so long prevailed in this domain, is gradually shrinking.
Why the shift?
Traditionally, golf was perceived as a leisurely old man's sport. These days, however, the game's image is very different and more evolved. Golf, today, is really being celebrated for the powerful elements of energy involved. Hitting the ball is no longer considered some leisurely undertaking. Rather, it's realized as a very powerful movement that requires players be in good shape.
This image evolution of golf from a slow and gentle game to one that can deliver an intense, full-body workout with many physical benefits, including greater strength, balance, endurance, and spinal flexibility, may explain the shift - a shift that TTPGolf intends to further along.
With women being the more active and prolific of social networkers, the TTPGolf network serves as a catalyst to bring even more female attention to the benefits of this game. According to a 2011 report released by The Pew Internet & American Life Project, 89% of women surveyed said they use social networking sites, compared to just 60% of men. The most prolific demographic category was the group of females from age 18-29. 89% of those young women said they use social networking sites, and 69% of them said they log onto Facebook or their social media channel of choice daily. Being that women are clearly more involved with social media, TTPGolf hopes to use its social networking capabilities to allure more women to the game.
What's more, TTPGolf offers innovative opportunities for women to get involved in the sport, including the ability to host ladies-only golf events, post ladies-only tee times, create ladies-only groups, etc. This allows female users of the social network the ability to easily initiate comfortable golf settings without feeling any intimidation alongside male golfers.
So, take the first step. Join now to build connections with other female golfers. Let's grow this game together.
ABOUT TIME TO PLAY GOLF
Want to find golf partners or make new golf buddies locally? Time to Play Golf is the solution. It works like other social media sites, but allows users to find local golfing partners, follow favorite golf courses to keep up with what's happening, and even create golf events. TTPGolf - an online country club - enables the golfer to grow this game. Join today at http://www.TTPGolf.com.