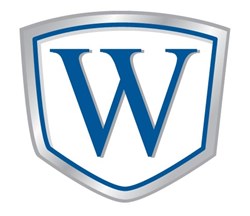 Ontario, California (PRWEB) December 17, 2013
Leading frozen food company Windsor Foods® is pleased to announce that its Cost Calculator smartphone app for iOS and Android devices has reached 40,000 downloads. The application is designed to help restaurant operators calculate food costs and other key profit-building functions.
"We know that food costs are the key to the equation in determining menu pricing and overall profitability, and Windsor Foods is the first-to-market with a free smartphone app that makes food cost calculating easy," says Brad Kumin, Director of Marketing at Windsor Foods. "This new menu decision-maker's tool makes it easier for calculations that are critical to business success."
Available to any operator via Apple's App Store or Google Play for Android devices, Windsor Foods' Cost Calculator enables users to input cost-per-case, unit of measure, pieces per case and other variables to calculate their real food cost and allows them to input menu prices for their desired food cost percentage. Additional features of the app enable users to e-mail, text, save or print the calculation.
According to Mr. Kumin, "At Windsor, we are not only innovative and on-trend in the products that we offer, but in the resources that we offer to make busy operators successful in their own business."
To download the Cost Calculator app simply search for "Windsor Foods" on Apple's App Store or Google Play. For more information about Windsor Foods, including product offering and pricing, please visit the company website: http://www.windsorfoods.com
About Windsor Foods®:
Windsor Foods is a frozen food manufacturer that's home to the following brands: Bernardi ®, Golden Tiger®, The Original Chili Bowl®, José Olé®, Posada®, Whitey's® Chili, Cripple Creek® and Fred's for Starters®. The company is family-owned and headquartered in Houston, Texas.
Contact:
Windsor Foods
4200 East Concours Drive, #100
Ontario, CA 91764
1-800-548-6363
http://www.windsorfoods.com