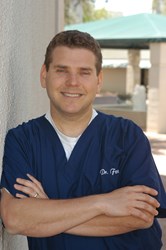 We're working to make a difference in Mesa.
Mesa, AZ (PRWEB) December 18, 2013
Internet marketing expert, Dr. Mike Hamilton, has recently announced that Inception Chiropractic Websites finished working on a new educational website for Mesa chiropractor Howard Fern.
When contacted at his office, Howard Fern D.C. said, "Mesa is a huge city and despite our best efforts to reach out into the community, we realized that we were falling well short of the need that was out there. Our new website gives us the ability to reach a much larger portion of the population, and we hope that this information will give people the ability to learn at their own pace."
Dr. Fern went on to say, "At A Plus Chiropractic Care we realize that the majority of the people in Mesa have never had chiropractic explained to them. They are struggling with symptoms that chiropractic care could help, but they don't realize that they have a natural choice. The articles, blog posts, and videos that are available on our new site are our attempt to share this much needed information with the public. We encourage people to read through our site call our office with any additional questions they might have."
Dr. Mike Hamilton from Inception Websites added, "Dr. Fern and his staff have been great to work with. At Inception we choose to work with doctors that we feel are great representatives of the chiropractic field. We feel that Dr. Fern and his team are a perfect example of the kind of office we want to promote."
To learn more about the services offered at A Plus Chiropractic Care please visit the website by clicking this link: http://www.apluschirocare.com
You can also learn more about the team at Inception Chiropractic Websites by visiting Hamilton's website at http://www.Inception-Chiropractic-Websites.com. Dr. Hamilton and his wife Dr. Aimee Hamilton work each day to help chiropractors across the country reach the people that need them.