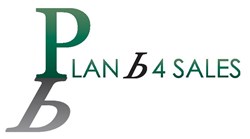 We fully expect this partnership to yield benefits that will enhance the online presence of our clients even in resource-constrained times.
New York, NY (PRWEB) December 19, 2013
Plan B 4 Sales and Art of Digital Prominence today announced a partnership to deliver LinkedIn training, consulting and online branding services to the SMB marketplace.
"Businesses in transition—whether they're launching, expanding, spinning off as new entities, or emerging from an acquisition—benefit tremendously when they capitalize on the platform that LinkedIn offers," said Linda Kempin, Managing Director of Art of Digital Prominence.
LinkedIn can level the playing field for start-ups and resource-constrained businesses. The platform provides unique advantages that showcase and credential expertise, quickly index brand names for search engines, and allows targeted online engagement with "Followers" along with recommendations from customers faster than available on a traditional website…coupled with the dynamic interactions of over 2 ½ million LinkedIn members.
"As much as we are all on social media, more than 90% of us are still hiding our talent in plain sight. That translates" Kempin says," into missed opportunities, if businesses can't:
-Be found online for their specific skills and expertise, even when they're the right resource to address a pain point or solve a problem
-Showcase their company's talent with a strong online presence that differentiates them from the competition
-Get hired –or even invited to the table—for a new job or by a new client based on their online presence
-Secure needed rounds of funding, because their leadership team's online presence doesn't match their business objectives."
Steve Mount, CEO of Plan B 4 Sales, serves primarily the SMB marketplace for high-tech products and services. "Most companies have a high percentage of employees—and likely some partners as well—who've posted dry resume content on LinkedIn. Frequently their current position isn't even mentioned in their LinkedIn profile—and if it is, it's skeletal at best. Since they typically don't express their passions, domain expertise, or the problems they solve in a way that makes them quickly identifiable as an expert within the Linkedin database, they aren't adding much value to the employer's organization. In fact, they are more likely hurting the company's image by having such a weak presence on this Go-To platform for professionals. Linda fixes all of that and designs campaigns to get new revenue opportunities from a client's current LinkedIn networks. That's why attention to these areas provides a significant market opportunity. We fully expect this partnership to yield benefits that will enhance the online presence of our clients even in resource-constrained times.
About the Art of Digital Prominence:
Linda Kempin's roots began in corporate marketing and business development in NY with an American Express company and Ernst & Young. After earning a Masters in Internet Marketing, she launched Boost My WebTraffic.com to support small businesses and educational institutions with a stronger web presence. A fan of the LinkedIn platform since she joined it in 2007, Linda later broadened her consulting practice to include LinkedIn group training and individualized personal branding for C-suite executives. Today her clients include high-tech and professional services firms in launch, expansion, spin-off, or acquisition mode as well as companies pursuing venture capital funding. Linda conducts nationally broadcast webinars and live seminars in addition to consulting services with individuals and small businesses eager to harness the power of LinkedIn.
About Plan B 4 Sales:
Plan B 4 Sales is a sales and marketing incubator, offering a wide array of contract sales strategy, sales enablement, and go-to-market and brand development services. Its contract sales resources are all tenured, enterprise technology sales people with at least 15 years experience opening doors, defining client needs and closing business. Trainers and service partners have all been delivering the services defined on the Plan B 4 Sales web site for at least 8 years. The Plan B team is well-equipped to help a start-up develop its initial sales effort, or provide an existing sales force with the tools and techniques to accelerate growth and attain organizational stability. Whether your business is seeking seed capital, a mezzanine round or simply preparing for the next board meeting, a Plan B 4 Sales engagement provides answers to the sales and revenue projection questions that invariably arise. The Plan B team specializes in finding low-hanging fruit that delivers a lot of juice with a little squeeze.