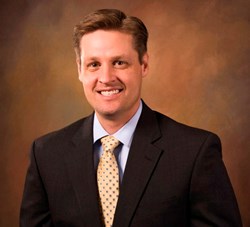 The risk of the government benefit system, the Medicaid system, changing is one that needs to be taken very seriously.
Charlotte, NC (PRWEB) December 17, 2013
The new Affordable Care Act is bringing many changes to the manner in which health care is delivered in our country. In an effort to continue to reduce costs, state governments, are also in the midst of changing the delivery of Medicaid services for those with Special Needs. Managed Care is becoming the preferred method of delivering Medicaid services. Several states, including Michigan, Vermont, and North Carolina, have moved to the managed care model for providing long term care services for those with I/DD. The hope of Managed Care is reducing cost. The savings is expected to come from increased employment opportunities, and a better coordination of medical and mental health care, which will result in fewer hospitalizations and reduced medical costs.
Kansas is the first state to relinquish their Managed Care system to three National For-Profit Insurance companies, who have never run a statewide system. "The concern of families, regarding Managed Care, especially when run by For-Profit companies, is that the bottom line will become more important than the life care needs of the individual," states Ryan Platt, Founder of A Special Needs Plan. "Many families ask us, 'What will happen if my child's services are cut?' My answer to them is as a family you need to build that possibility into your plan, and have a pre-thought out strategy that can go into action if that event does take place."
Ryan Platt continues, "The risk of the government benefits system, the Medicaid system, changing is one that needs to be taken very seriously. Our state and federal governments have obvious fiscal challenges, and they are always searching for ways to reduce their costs. It is not clear as to how managed care will impact that desire for cost reduction or if the cost reduction goal will impact services for individuals with special needs; however, it is clear that families need to build contingencies into their planning so their child's life is not turned upside down in the event of a reduction of services."
Kansas families echo Ryan Platt's sentiments as they face the shift of their managed care system to nationally based companies. One Mom states, "At my age, I'd like to think my son has something stable, something that will protect him if I'm not here," she said. "Boy, I don't feel that way at all."1 Siblings have similar concerns, "Right now, my brother is in a pretty safe place. I'm not sure what the future's going to hold," said Zyskowski, 67. "There is a fear among older caretakers like me that if this thing with KanCare goes wrong, what's going to happen? He could outlive me, and what's in place for him?"
Kansas is certainly in the eye of every state's Health and Human Services department, because if this shift works in Kansas, we are most likely going to see it sweep across the country even faster than it is currently.
More about A Special Needs Plan:
A Special Needs Plan is a special needs planning firm founded in the belief of L.I.F.E. – Lasting Independence For Everyone™. They are an advisory firm with a mission of helping more than a million families secure that Independence throughout their child's life.
To learn more, visit aspecialneedsplan.com or http://www.specialneedsknowledge.org.
http://www.disabilityscoop.com/2013/12/06/worries-outsources-disability/18946/