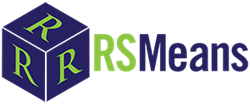 RSMeans' selection of titles and formats makes locating accurate cost information easier, more convenient and more flexible than ever.
Norcross, GA (PRWEB) December 17, 2013
RSMeans, a leading construction cost information provider and division of Reed Construction Data, announces the release of the 2014 Cost Data series of books, eBooks, CDs and online solutions. Designed to help construction professionals create accurate and competitive cost estimates, RSMeans' top cost data titles are available today, and all titles are scheduled for release by the end of December.
"With many interesting factors influencing material prices this year, we have seen fluctuations that range from 20% decreases to 40% increases over last year's data," stated Bob Mewis, Director of Engineering, RSMeans. "Our team of engineers and specialists at RSMeans has meticulously captured and verified the latest pricing for materials, green materials, productivity and labor – information critical in today's market."
RSMeans cost data can be instantly adjusted to any specific geographic region in the U.S. and Canada, making the data valuable for both new construction and renovation projects. This year, the company is offering the titles in a choice of formats:

Books, the well-known original format for the extensive 20+ RSMeans titles
RSMeans Online, the fast-growing estimation tool for smart phones, tablets, desktops and more – offering convenience and mobility with instant localization, easy estimate creation and regular updates
eBooks, the newly-introduced RSMeans format with quick item look up convenience
CostWorks CD, the versatile electronic format that allows users to create custom cost lists and export data to spreadsheets – completely adjusted to specific areas of the U.S. or Canada
The 2014 RSMeans catalog of titles includes:

Building Construction Cost Data - the top-selling RSMeans title, now in its 72nd edition, tracks 25,000+ updated unit costs and offers 25 new green building models
Square Foot Costs - the latest square foot costs for more than 100 building types, including new green models, 6000 building variations and 6500 in-place components
Facilities Construction Cost Data - over 49,000 newly-updated unit price line items for professionals responsible for the maintenance, construction and renovation of commercial, industrial, municipal, and institutional facilities
Green Building Cost Data - an in-demand title focusing on green building products and systems, including high-efficiency HVAC, plumbing and electrical systems, wind power, performance glass and photovoltaic panels
RSMeans also offers titles for electrical, mechanical, plumbing, assemblies, commercial renovation, facilities maintenance and repair, light commercial, interior and site work, and landscaping, among other titles, to address specific needs of construction industry professionals.
"RSMeans' selection of titles and formats makes locating accurate cost information easier, more convenient and more flexible than ever," stated Andrea Sillah, Senior Product Marketing Manager, RSMeans.
For a limited time, RSMeans is offering a 20% discount and free shipping on all cost data books, CDs, eBook and online titles. The offer expires on December 31, 2013.
To learn more about 2014 RSMeans Cost Data titles, visit http://www.rsmeans.com.
About RSMeans
A division of Reed Construction Data, RSMeans is North America's leading source of construction cost information. RSMeans offers dependable cost data that is locally relevant, accurate and up to date. Available in convenient book, CD and online formats, RSMeans tools give owners, developers, architects, engineers and contractors the information they need to build competitive cost estimates and control construction costs. To learn more, visit http://www.rsmeans.com.
About Reed Construction Data
Reed Construction Data, a division of Reed Business Information and the Inaugural Strategic Partner of the AIA, is a leading provider of construction information to the United States and Canada. Reed Construction Data's diverse portfolio of innovative products and services includes national, regional and local project leads, accurate and up-to-date RSMeans cost data, marketing solutions and market intelligence to provide insight to construction industry professionals throughout the U.S. and Canada. Visit the Reed Construction Data website at http://www.reedconstructiondata.com.