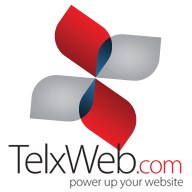 Miami, FL (PRWEB) December 18, 2013
Telx Web, a Miami web design firm, announces they are continuing to utilize the latest online technology to increase exposure and sales for their client's products and services.
With billions of eyes online surfing social media and network sites daily, the website design company not only creates professional looking business sites, but also provides clients with search media optimization (SMO) assistance to attract more customers.
SMO is the process of enhancing the exposure of a client's website by taking advantage of social media communities and other online network sites. The value of working with Telx SMO experts is their ability to broaden brand awareness, increases link popularity, and drive additional traffic to each of their client's business websites.
All of those benefits as a result of using websites billions of people worldwide view each day.
With the popularity of blogs, Facebook, and YouTube; each avenue presents more potential for clients to promote and increase their business with minimal cost. Creating videos or placing ads online is cheaper than running ads in popular newsprint, on the radio or television.
Telx Web has proven to be Miami's top SEO company capable of generating online marketing hype through cost-effective avenues.
About Telx Web:
For over 10 years, small companies and big corporations alike have relied on Telx Web for high-end business websites and intelligently constructed marketing strategies.
Companies of all sizes choose Telx Web for their expertise in designing the right website style which best fits each business image.
Telx Web is also Miami's premier search engine optimization (SEO) company helping businesses reach the top of the world's most popular search engines such as Google, Bing, Yahoo, and AOL.
Based on their success in helping clients increase their exposure online, Telx Web has firmly established a reputation as the Miami SEO company preferred choice in attracting more consumers to their client's websites.
As Miami's SEO expert company; the Telx Web approach to marketing has increased their client's exposure online which, in turn, raised their bottom line.
One major component which separates Telx Web from other web site design Miami companies is their diverse staff of multi-talented, out-of-the-box designers working in conjunction with strategic, process-oriented strategists.
Together, both types of thinkers create designs and strategies which better businesses and increase profits.
For more information on the services Telx Web provides, contact them directly by calling 1-800-7070.WEB (932) or visiting their website and using the live chat option to speak with an available operator.
For non urgent questions or inquiries, send an email to support(at)telxweb(dot)com.