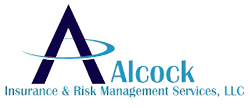 Greenville, NC (PRWEB) December 17, 2013
Alcock Insurance & Risk Management Services, LLC has moved to a new location across town in Greenville, NC. Alcock's new office is located at 3105 Evans St., Unit E, in Greenville, NC. This new location is centralized, in the very heart of Greenville.
Alcock Insurance purchased the new office to be in a central location, in the middle of Greenville, allowing them to serve customers in the area more effectively. This new location is larger and also has more parking.
Locally owned, operated, and based in Greenville, Alcock Insurance & Risk Management Services, LLC provides business, home, and auto insurance products with a personal touch. Alcock works to build long-term relationships with clients, becoming a trusted source with a strong focus on customer service. Alcock Insurance strives to make it easy to acquire insurance, as they quickly submit applications for comprehensive and affordable coverage. Alcock Insurance has a wide range of coverages to choose from, with the ability to customize policy packages, and are always on hand to answer questions and assist customers.
Visit the new Alcock location at 3105 Evans St., Unit E, Greenville, NC or call the office at 252-353-1700. The office is open from 9 a.m. to 5 p.m. Monday through Friday. For more information, visit Alcock's website at http://www.alcockinsurance.com.
About the Company:
Alcock Insurance & Risk Management Services, LLC is a locally- owned and operated insurance agency in Greenville, NC, providing quality insurance products in a friendly, neighborly, hometown environment. It is their goal to provide a service beyond that of just an insurance agent and become one of insurance educator, neighbor, and friend. They are devoted to forming long-term relationships not only with clients, but also the community. They offer an array of insurance products in Property & Casualty and Life & Health, for both businesses and individuals. They have partnered with the finest insurance companies in the industry enabling them to tailor your insurance coverage to their specific needs. Whether clients need coverage for their business, auto, home, rental properties, motorcycle, boat, classic car, beach house, or RV, Alcock has a market for them. They offer free risk- management evaluations and free quotes. Call them today at 252-353-1700.