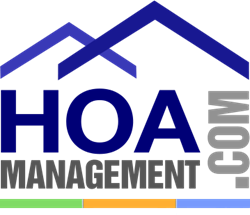 Houston, TX (PRWEB) December 19, 2013
HOA Management (.com) is proud to announce a new advertising partnership with Wristband Connection. Wristband Connection is a silicone wristband sales company that works together as a team to treat customers like family.
Wristband Connection has partnered with HOA Management (.com) to advertise their services to community associations and property management companies nationwide that are actively searching for wristband services. As a result of the new partnership, Wristband Connection will appear on the HOA Management (.com) vendor directory. To learn more about Wristband Connection, visitors to the directory can view their profile page on HOA Management (.com). This page allows users to contact Wristband Connection in a number of ways. These include a direct hyperlink to their website, a current phone number, and an email contact form.
Wristband Connection is truly interested in community wristband needs and can help raise money for fundraising and awareness programs like no other company can. They work directly with community associations to create a comfortable wristband that makes the wearer proud to be a part of the community. Wristband Connection can produce some of the most elaborate designs in just a matter of days and in case of a last minute need, they can create custom wristbands in one business day. Wristband Connection has opportunities for management companies to supplement the cost or even handle the entire cost of their custom wristband order by offering affiliate programs that literally earn money for referring their great specialty wristbands to residents.
HOA Management (.com) is a leading HOA property management directory that uses targeted marketing strategies to reach out to community associations and offer them free access to its online directory. Association residents and board members are able to connect with professional management companies and service providers in their local area by searching on the HOA Management (.com) directory. To learn more about HOA Management (.com), visit http://www.hoamanagement.com or email sales(at)hoamanagement(dot)com.