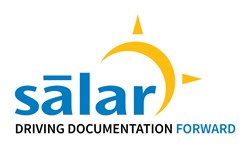 With the ICD-10 deadline fast approaching, LVHN needed to move off paper to an electronic documentation platform that could be implemented quickly and ensure ICD-10 readiness," said Don Levick, LVHN Chief Medical Information Officer
ALLENTOWN, PA & BALTIMORE, MD (PRWEB) December 18, 2013
Lehigh Valley Health Network (LVHN), a premier academic health provider with three hospital sites, and Salar, Inc., a leading provider of clinical documentation, charge capture and CDI workflow solutions for hospitals and inpatient healthcare facilities, today announced a successful go-live of Salar's TeamNotes™ to facilitate ICD-10 compliant documentation. Salar's web-based TeamNotes application sits on top of LVHN's GE Centricity EMR to capture clinical documentation and enhance clinical documentation improvement efforts.
LVHN attending physicians, residents and Advanced Practice Clinicians (Physician Assistants and Nurse Practitioners) are jointly authoring notes using department-specific templates designed by LVHN to capture the most accurate and comprehensive documentation up front. Physicians are prompted during documentation for greater specificity around diagnosis, quality indicators and other compliance needs.
"With the ICD-10 deadline fast approaching, LVHN needed to move off paper to an electronic documentation platform that could be implemented quickly and ensure ICD-10 readiness," said Don Levick, LVHN Chief Medical Information Officer. "We couldn't have asked for a smoother go-live. Salar has an excellent road map to ensure a successful implementation."
"The exceptional physicians and IT professionals at LVHN created an amazing partnership, which resulted in our fastest implementation yet – four months from kick-off to go-live," said Bern Werner, Salar Vice President of Implementation. "All interfaces were up and running and notes were designed and approved in that time. It's an excellent example of great cooperation between a customer and vendor."
About Lehigh Valley
Lehigh Valley Health Network (lvhn.org) includes three hospital facilities - two in Allentown and one in Bethlehem, Pennsylvania; nine health centers caring for communities in four counties; numerous primary and specialty care physician practices throughout the region; pharmacy, imaging, home health services and lab services; and preferred provider services through Valley Preferred. Lehigh Valley Hospital has been recognized by US News & World Report for 17 consecutive years as one of America's Best Hospitals; is a national Magnet hospital for excellence in nursing; is a member of the Children's Hospital Association and the only Children's Hospital in the region. Lehigh Valley Health Network's Cancer Center is one of only 21 sites nationwide that partners with the National Cancer Institute's Community Cancer Centers Program.
About Salar
Salar, Inc. is a leading provider of clinical documentation, charge capture and CDI workflow solutions for hospitals and inpatient healthcare facilities preparing for the ICD-10 transition. Its cloud-hosted, mobile platform sits on top of legacy EMRs and makes it possible for medical specialties to customize their own note templates and capture structured clinical data for quality reporting. Documentation, charge capture and coding become more accurate and the revenue cycle is optimized when clinicians are given CDI tools and information upfront at the point of documentation. For more information, please visit: http://www.salarinc.com.