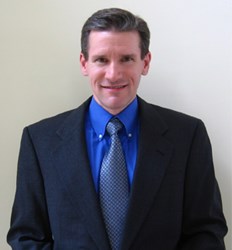 Clinton Township, MI (PRWEB) December 16, 2013
As part of a continuing commitment to providing the best patient experience possible, Clinton Township dentist Dr. Michael Aiello has recently launched a patient-centric website devoted to educating patients about any number of dental topics from sleep apnea to laser gum disease treatment in Clinton Township and more. Now patients can gain a wealth of knowledge at their convenience to better prepare themselves for what they may experience when visiting the dentist.
Dr. Aiello is proud to be the Clinton Township dentist that patients can look to for many industry leading treatments in dentistry today including options to secure and prevent loose lower dentures, address sleep apnea and effectively treat gum disease. Many patients with dentures have experienced the discomfort and challenges that can occur when prostheses are not properly fit in the mouth. Dr. Aiello utilizes advanced materials to not only deliver a more natural appearance but also a more secure and comfortable fit. Sleep apnea is a common problem affecting millions of Americans. For many sufferers, the use of a dental sleep appliance can offer dramatic help, providing the ability to once again obtain sound nightly sleep and prevent other problems.
In addition, Dr. Aiello is among the first dental professionals to offer the Laser Assisted New Attachment Procedure (LANAP), a revolutionary new gum disease treatment in Clinton Township. LANAP allows patients the chance to effectively treat periodontal infection in a minimally invasive manner and in a fraction of the time needed for traditional gum surgeries. Healthy gums are critical for many reasons and can even impact a patient's ability to have dentures placed securely, as the gums must perform the critical job of support for the dentures.
Patients looking for a Clinton Township dentist to deliver reliable care and laser gum disease treatment in Clinton Township should visit Dr. Aiello's new patient website today. Learning more about the treatment options available can make a dental visit less stressful and more effective. Patients can visit the new site at http://www.michaelaiellodds.com or call Dr. Aiello's office at (586) 263-6800 for more information.
About The Practice
Dr. Michael Aiello is a general dentist offering personalized dental care for patients in Clinton Township, MI since 1989. Dr. Aiello received his DDS degree from the University Of Michigan School Of Dentistry and continues to take advanced courses and education. r. Aiello has trained at world renowned institutions including The Center for Advanced Dental Studies, The Harvard University School of Dental Medicine, and The Institute for Advanced Laser Dentistry. He is part of one percent of dental professionals providing the LANAP FDA cleared laser procedure for gum disease and periodontal treatment. To learn more about Dr. Aiello and his dental services visit his website at http://www.michaelaiellodds.com.