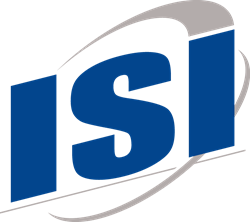 ISI is very pleased to be exhibiting at the 2014 Nexus Sales Kick Off
Schaumburg, IL (PRWEB) December 17, 2013
ISI Telemanagement Solutions, Inc., a leading provider of telecom management solutions to thousands of organizations around the world who seek to control telecom costs, improve network management and monitoring, and increase productivity and revenues, will be sponsoring the 2014 Nexus Kickoff event on January 8-10, in Hollywood, CA.
This year's event marks Nexus' 10-year anniversary. In order to strengthen partnerships and build new ones, Nexus will be bringing sales and engineering associates together to discuss key changes in the community. Nexus team leaders will be on hand to provide insights, educate, and learn from ecosystem partners.
"ISI is very pleased to be exhibiting at the 2014 Nexus Sales Kick Off," said Mark McNeill, Vice President of Partner Sales. Mr. McNeill continued, "We congratulate Nexus IS on their 10th Anniversary and we look forward to continuing our longstanding relationship of supplying them with the best CDR Reporting and Collaboration Recording solutions available for both Cisco and Microsoft."
While at the show, ISI will be discussing their various solutions, which includes Microsoft and Cisco certified solutions to report on, monitor, and record the complete stack of Unified Communications, including voice (landline and wireless), video, conferencing, IM, and File Transfer.
Specifically, ISI is excited about the recent release of a new solution catered directly to organizations in need of archiving IM interactions for compliance or legal purposes. This solution, which functions for Microsoft and Cisco, directly satisfies both the Sarbanes-Oxley Act and Dodd-Frank.
For more information, visit http://www.isi-info.com.
ISI's Solutions portfolio brings together time-proven technologies for the management of unified communications through wireless and landline Call Accounting & Reporting, Telecom Audit & Optimization, Collaboration Recording (Voice, Video, Instant Message, Screen Capture), Invoice & Inventory Management, and Wireless Management. ISI's facilities, processes, and data security comply with ISO 9001:2008, SSAE 16, HIPAA, Safe Harbor and other important standards.
Contact Info:
Director of Marketing
Darek Latawski
847-995-0002
dlatawski(at)isi-info(dot)com