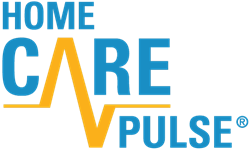 Together, Home Care Pulse and AxisCare will be able to better assist home care providers as they focus on delivering the best in-home care possible.
Rexburg, Idaho (PRWEB) December 17, 2013
Home Care Pulse® is pleased to announce integration of their Quality Satisfaction Management Program with AxisCare's home care management software. This integration offers home care providers an easier way to manage and monitor their business by allowing them to view, in one location, all of the business tools and reports offered by both companies.
"AxisCare is very excited to join with Home Care Pulse in helping to provide unparalleled business intelligence to home care agency owners," says Todd Allen, President of AxisCare. "Through AxisCare and Home Care Pulse, agencies combine powerful marketing components, easy scheduling workflow, and more, with strategic benchmarking intelligence and proof of quality certifications to help them stand out amongst their competitors."
"We are very happy to be working with AxisCare. Their professionalism has been exceptional," says Erik Madsen, COO of Home Care Pulse. "We are excited about the many advantages our customers will have with this integration between our two companies. Together, Home Care Pulse and AxisCare will be able to better assist home care providers as they focus on delivering the best in-home care possible."
AxisCare is a web-based software that allows users the ability to manage their home care agency from any device. AxisCare provides comprehensive marketing features that help users keep track of leads, referral sources, marketing appointments, brochure orders, and even the revenue generated by each referral source. In addition to marketing, AxisCare manages everything from receiving a call from a lead, all the way to sending them an invoice once they're a client with an established schedule. Managing caregivers becomes even easier since AxisCare tracks each caregiver's schedule requests. AxisCare goes a step further and manages what certifications and evaluations need to be completed by the individual. Family care portals, texting/emailing open visits to caregivers, and full scale automated telephony features are just a few ways AxisCare helps their clients grow faster than their competitors. With AxisCare's user-friendly customized features, agencies can truly make the software unique to their own operations.
As the need for quality in-home care continues to grow, so do the number of agencies. In order for agencies to stand out among their competitors, marketing efforts are more crucial than ever. This AxisCare and Home Care Pulse integration will give home care providers the tools and the advantages they need for success.
About Home Care Pulse
Home Care Pulse is the industry's leading firm in home care research around satisfaction and quality assurance, serving hundreds of home care businesses across North America. They are a top resource for business development, agency certification and recognition including the prestigious Best of Home Care® awards. Click here to learn more about the Home Care Pulse Quality Satisfaction Management Program. Click here to learn about the 2014 Private Duty Benchmarking Study.