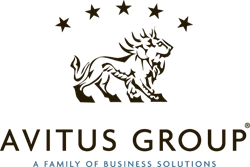 We believe in giving back to the community where our company started and what a better cause than the Chase Hawks Memorial Association. -Dianne Parker, Avitus Group Marketing/PR Manager
Billings, MT (PRWEB) December 17, 2013
With the Chase Hawks Memorial Association's big event this weekend, the Roughstock Rodeo, comes a big announcement for the association's future. Chase Hawks is hiring an executive director. Avitus Group is recruiting for the position pro bono, and is seeking qualified candidates on their website.
"We've been helping families in crisis since 1995. We've done a lot, but there is always more work to be done. We're looking for someone who can grab the reins and run the organization in the most effective way possible so we can help even more families in crisis. We believe in this organization and the wonderful cause and we know there are qualified candidates out there who can help us fulfill our mission." --John Roberts, Chase Hawks Memorial Association Board President
Currently a board of directors runs the organization. The Executive Director position is a new position. The position is a full time position needed to further the organization's growth through fundraising, sponsors, brand awareness and events.
"We believe in giving back to the community where our company started and what a better cause than the Chase Hawks Memorial Association. Their goal is neighbors helping neighbors and it is something we believe in." -Dianne Parker, Avitus Group Marketing/PR Manager
Additional organizations that have donated time and services to help the Chase Hawks Memorial Association recruit an executive director, include Arrowhead Marketing and News Talk 730 AM.