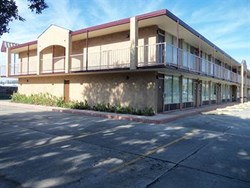 We are focused at offering the very best for our customers.
Lafayette, LA (PRWEB) December 18, 2013
Greenbee Parking, a rising young airport parking service, has been hailed as one of the preferred choices for travelers using the Lafayette (LFT) airport. The latest Lafayette airport parking reviews from their customers show that their innovative services and options have been greatly appreciated by the individuals who use the airport parking frequently. Along with their impeccable customer service they also offer mega savings options for all their customers which can greatly aid their travel budgets. The service includes features like last minute bookings at no extra cost, long term booking deals, flexible options for shorter durations and great discounts round the year. The ease of operations supported by the robust customer service has completely changed the way people think of airport parking from now on. It is therefore hardly a surprise that they received such positive endorsement for their service in Lafayette.
"We are focused at offering the very best for our customers," said Christine Cooper – Marketing Coordinator, Greenbee Parking. "Our biggest profit is our customers' satisfaction which means we have succeeded in our endeavors. We are humbled by the love and trust shown to us in the latest Lafayette airport parking reviews and we feel motivated to perform even better in future.
Lafayette Regional Airport Parking Information
Lafayette Regional Airport is located southeast of Lafayette and is one of the key airports for the state of Louisiana. It connects with major domestic destinations and records over 400,000 thousand travelers using the airport every year. It is strategically close to U.S. Highway 90 and serves the greater Lafayette metropolitan area. The region is close to the oil and gas industries in the Gulf while the airport is home to PHI, Inc., one of the largest helicopter companies in the world. All these figures naturally mean that facilities in and around the airport have to be top notch including the parking. Increasing business makes the ground traffic heavy which means parking is a major focus for the authorities. But now with private players like Greenbee Parking, parking has become super easy and this advantage amply reflected in the latest Lafayette airport parking reviews.
The Greenbee Airport Parking Solution
Greenbeeparking.com is the connection between consumers and parking vacancies in close proximity to major airports and seaports. The parking spaces are very affordable because the company has negotiated discounted rates with major hotel chains for the parking spaces that are not currently occupied. Here's how it works.
Greenbee Parking puts the available inventory of parking spaces on their website to be reserved by business and leisure travelers looking for cheap airport parking. This alternative method for finding parking equates to significant savings for the traveler. You can learn more about their offers from (http://www.youtube.com/watch?v=WWLybHNYjYQ) or via the web at (http://www.greenbeeparking.com).
About Greenbee Parking
Greenbee Parking is the nation's most innovative long term parking company, with a new way of making long term parking affordable. The company is rapidly adding new airports to its network.