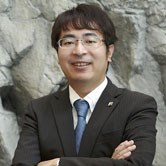 Osaka,Japan (PRWEB) January 06, 2014
At just 19, Toshiyuki Fukumori started his tutoring school all by himself. 20 years later, it has now turned into Japan's largest tutoring school chain. The "Canpass Private Tutoring School" (Kobetsu Shidou Canpass) and the "Kyoto University Personalized Education Institute" (KyouDai Kobetsu Shidou Gakuin), mainly based in the Kansai region, boast around 160 schools and over 8000 students.
Mr. Fukumori, who grew in Osaka and recently turned 40, does not only stand out for his incredible success, but also for being one of the very few Japanese entrepreneurs renowned for their generosity and huge donations to society.
For example, he has often made generous donations, not from his company's revenues, but from his own remuneration to various public benefit organizations such as the Japanese Red Cross, municipalities, universities etc. This past autumn, he received the Dark Blue Ribbon of the Japanese Medal of Honor awarded by the Emperor for "exceptionally generous financial contributions for the well-being of the public".
The services industry in Japan, including the education business, is notorious for being a lot more meticulous about customer service compared to many other countries. As such, Japanese parents are particularly attracted to the "individual private preparatory schools" with one instructor for each group of three students (at most) for better concentration. For this reason, his schools became famous for attracting huge crowds of hopeful new students at admission time.
Whenever the number of students grew, the common practice in the Japanese educational industry was to simply create additional branches and hire more teachers, thus relying solely on the educators' varying capabilities.
Mr. Fukumori revolutionized the field as he devoted himself to the elaboration of teaching tools that all instructors could use in order to offer the same level of high quality teaching. Thus, provided they have the required educational background, all instructors could now offer the same level of high quality education without having to depend on their own pedagogical skills.
Having improved the content of his schools and teaching materials, he next devoted 3 years to intensively hone his management skills while at the same time going to great lengths to share his management philosophy with all employees in order to raise their awareness.
As a result, at now 40, Mr. Fukumori's company has become Japan's largest tutoring school and is still enjoying the same steady growth. Moreover, not only are the sales figures noteworthy, but the profit margins as well, with an expected pre-tax profit margin of more than 20% for next closing. (Expected sales for 2014 are of 2.5 billion yen).
As market shrinkage remains a concern in Japan due to dwindling birth rates, Mr. Fukumori is eager to see a horizontal development of his educational and managerial methods, and looks forward to expanding overseas in the future.
On December 11, 2013 Mr. Fukumori held his company's 20th Anniversary Reception. During this event, he was approached by many tutoring school managers seeking advice, which shows once more that above his own interests, his main objective is to lift the whole education industry. It is not rare to find some managers among his apprentices who were able to raise at once their total number of classrooms from 1 to over 40. Consequently, he has been featured in the famous Nikkei News Group website as one of Japan's top leaders. (http://ps.nikkei.co.jp/myroad/)
http://www.ikushinseminar.com/
http://www.canpass-kobetsu.com/media/press20131212.html