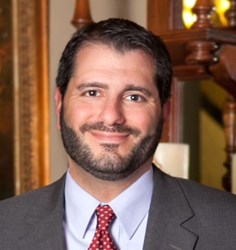 Denver, CO (PRWEB) December 17, 2013
Colorado attorney Jay Tiftickjian knows a thing or two about defending a client charged with a serious accident stemming from a DUI case. A Colorado Vehicular Homicide conviction usually leads to a long prison sentence followed by parole and a steep restitution order. These cases can be devastating to all parties involved, which is why it is important to have the assistance of a defense lawyer that understands the ins and outs of the charges.
In Tiftickjian's contribution, he discusses four uncommon defenses to a vehicular homicide charge. Issues such as proximate and intervening causes, involuntary intoxication, and choice of evils can sometimes raise a valid defense to a DUI charge or allegation of a fatal accident.
Jay Tiftickjian is the President of Tiftickjian Law Firm, P.C. He leads a team of experienced defense attorneys that work out of the law firm's Denver office and satellite office in Aspen. Tiftickjian was named Best DUI Lawyer by Colorado's official bar journal, Law Week Colorado, in 2012 and 2013 and was voted "People's Choice—Best DUI Lawyer" in 2013 in the publication's annual Best of the Best edition. He is AV Preeminent-Rated® by Martindale-Hubbell, has been named a Super Lawyer—Rising Star for the past five years, and The National Trial Lawyers Association lists him as a Top 100 Trial Lawyer. Tiftickjian is the author of many legal books and chapters, including Colorado DUI Defense: The Law and Practice and Facing a DUI in Colorado: What You Need to Know. Tiftickjian sits on the board of directors of the Colorado Criminal Defense Bar and is a Sustaining Member of the National College for DUI Defense.
Defending DUI Vehicular Homicide Cases is now available at Amazon.com or the Thomson-Reuters Store.