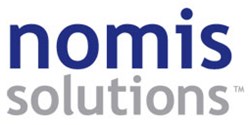 Our research has shown that approximately 75% of deposit accounts are mispriced relative to underlying price sensitivity.
San Bruno, CA (PRWEB) December 17, 2013
Before the banking crisis, most banks derived considerable income and value from retail deposits and treasury services. Since 2008, however, new regulations surrounding debit interchange and consumer overdraft, and more importantly the dramatic fall in base interest rates, have greatly impacted the profitability of deposits. It is not unusual to see net declines of 75% in retail deposit profit margins. But after several years of razor-thin net interest margins, it seems that we are about to enter a new environment.
The Federal Reserve, in its September 2013 statement, indicated a target range for the federal funds rate of zero to 1/4 percent for now. But what will occur in the deposit market over the next few years as interest rates rise? Even at a modest two percent median projection for the federal funds rate at the end of 2016—still well below the longer-run normal value of the rate projected at about four percent—there will be a major change afoot in the industry.
Industry looks for high value deposit solutions
Over 20 of the top 100 global banks have addressed the challenge of improving net interest margins by deploying software from Nomis Solutions. "Our research has shown that approximately 75% of deposit accounts are mispriced relative to underlying price sensitivity," said Frank Rohde, CEO and President of Nomis Solutions. "In banking, understanding customer price sensitivity isn't just about how much value you're going to pass on to customers, but also, and particularly in a dynamic environment like this, is critical to ensuring prudent investment of bank funds and management of interest rate risk."
There are five key drivers of complexity that will impact deposits portfolio performance over the next years:
1) Balance disruption: There's been an increase in checking account balances over the past five years, but as interest rates start to increase, balances will start to shift out into other areas.
2) New competition: Many of today's top banking companies weren't around six years ago. They could have sizable impact if they show an appetite for deposits.
3) New liquidity rules: How the Fed implements Basel III will impact deposits value.
4) Lagging FTP rates: Traditional funds transfer pricing often lags market rates. This could also shift deposit value perceptions across FIs.
5) Digital-savvy customers: Mobile app empowered customers have comparison and shopping tools in hand now. Changes are easier to research and easier to execute.
New solution addresses deposits' nuances
To compete effectively in this new environment, leading banks in the U.S., Canada, and Europe are deploying Nomis Solutions software to manage deposit portfolios. New techniques that are capturing a lot of attention include interest rate lag simulation, liquidity coverage ratio (LCR) management, and multi-period forecasting and optimization.
Because the Nomis for Deposits™ solution brings together account-level transaction data; customer level flow of funds; and market and competitive data—all in a cloud-based big-data computational framework—it helps banks as they tackle four key areas of deposits value management:
1) Pricing: True optimization of segment- and customer-level pricing and lagging strategies within a tight regulatory framework and enabled by patented rapid recalibration in a rising-rate environment.
2) Forecasting: Best-in-class multi-period balance forecasting, including the ability to play economic and competitive scenarios.
3) Planning: Understand Liquidity Coverage Ratio and plan mitigation scenarios through pricing, product, and targeting.
4) FTP management: Aligning FTP rates to true deposit costs and volatility in a smarter way.
"This year, we've been working with early adopters of next-generation deposits value management in deploying the cloud-based Nomis for Deposits solution", said Rohde. "As the competitive impact of these early adopters is seen in the market and as more banks start to worry about deposit value management in 2014 and beyond, we expect significant acceleration of the adoption of deposit value management in retail banking."
Nomis software continues to be the leading pricing and profitability solution for financial services companies. The intuitive user interface received a recent update along with an enhanced reporting engine that dramatically improves the user experience. Several other enhancements to the software include a refined optimization solver, report watch lists and alerts, and global assumption-based price limit constraints.
"Rising rates will give deposit managers greater flexibility in structuring and optimizing deposit pricing to fund loans and improve net interest margins. However, a critical challenge accompanying rising rates is to determine what deposit product offers to make to different customer segments, and at what price. Banks that understand the forces impacting future interest rates, loan demand and deposit pricing optimization, and that have the tools to respond to them, will emerge as market leaders," says Craig Focardi, CEB TowerGroup Senior Research Director.
And not just banks in the U.S. are taking note. Banks across Canada and the U.K. are also very active in readying their strategies and solutions for deposits.
More information about Nomis Solutions and the award-winning Nomis for Deposits solution, visit http://www.nomissolutions.com.
Tweet this: News: @NomisSolutions Helps #Banks return to value in #deposits. New #pricing product w/ #optimization #analytics
About Nomis Solutions
Nomis Solutions provides best-in-class pricing and profitability management for financial services companies. Through a combination of advanced analytics, innovative technology, and tailored business processes, the Pricing and Profitability Management™ Suite delivers quick time-to-benefit, and improves financial and operational performance throughout the customer acquisition and portfolio management processes. With experience working on over 50 implementations in the Banking and Finance world, Nomis Solutions customers have optimized over $600 billion in banking transactions and generated over $600 million in incremental profits.
Headquartered in Silicon Valley, Nomis Solutions also has offices in Toronto and London. Visit http://www.nomissolutions.com or contact us at info(at)nomissolutions(dot)com or 1-650-588-9800 or +44 0207 812 7251.