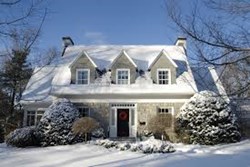 Minneapolis, MN (PRWEB) December 19, 2013
Winter is here, and in Minnesota, it will be a long time before residents can start to think about turning their home's heat off without the fear of freezing. But sometimes, that decision is suddenly made for them during the worst possible moment – like in the middle of the night during a snowstorm - when their trusty old furnace decides to stop working. Stay Comfy Minnesota advises that before needing furnace repair Vergas homeowners should take the following steps to help keep their furnace working all winter:

Freezing rain often contributes to a broken furnace. Make sure the air discharge is kept clear of ice. The automatic defrost won't be able to melt it.
Keep the heat pump free from debris, just like with an air conditioner.
An absolute must is to change the furnace filter at least once a month during the intensive winter season.
An oil-fired furnace should be cleaned in the fall and will need to be cleaned again as spring approaches. Keep clutter away from the unit, vacuum the burner motor, and remove dust from the draft regulator.
Have the furnace checked out at least every other year by an HVAC technician.
If all else fails, then it's time to contact your local HVAC professional for recommendations and service. Find the nearest Carrier Factory Authorized Dealer at http://www.staycomfyminnesota.com.
About Stay Comfy Minnesota:
Stay Comfy Minnesota is a network of Carrier Factory Authorized Dealers that promote, educate and build relationships with consumers seeking heating and cooling products or services for their Minnesota home or commercial business.