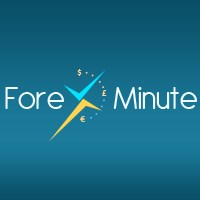 According to a spokesperson for the brokerage firm, "At TitanTrade you can invest freely knowing that your personal and financial information is kept secure."
London, UK (PRWEB) December 18, 2013
What traders fear the most is the security of their investments, understanding the requirement; TitanTrade has brought in high-end security of funds. According to a spokesperson for the brokerage firm, "At TitanTrade you can invest freely knowing that your personal and financial information is kept secure."
According to the spokesperson from TitanTrade, "We know that many people are legitimately concerned about identity theft and the safety of funds transferred online and in that regard we keep everything streamlines."
Thus, ensuring complete security, TitanTrade gives top priority to keep its clients' information secure, and they can rest easy knowing that it takes all the necessary precautions to protect its traders' privacy.
Complete Safety and Security for Its Traders
According to ForexMinute, an online portal for Forex brokers' reviews and Bitcoin news, this brokerage firm provides complete safety and security to traders when they open an account with it.
A reviewer at ForexMinute says that traders will be sent an email containing their username and password. It is advised that traders change their password once they have logged in to keep their personal information safe.
The spokesperson for TitanTrade concludes, "Our platform uses SSL so that all your information is encrypted for your safety." Thus, ensuring complete safety he says that this brokerage firm is committed to updating its system as new safety measures emerge.
About ForexMinute
ForexMinute, the world's leading Forex news and views portal, has become a one-stop solution provider for Forex traders and brokers as well as Bitcoins news. It provides all the required tools to individuals to become a professional Forex trader. Also, it helps Forex brokers provide high-end user-friendly trading experience to traders with an array of resources e.g. financial news by the minute, fundamental analysis, technical analysis, Forex tools and others.
For more information, visit http://www.forexminute.com or call +1 800 758 5780.
You can have the ForexMinute newsletter delivered to you each trading day. Simply sign up today. You will be kept up to date on the latest market action. It's free and simple - http://www.forexminute.com/newsletter.