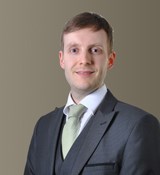 This was a real example of where timely legal advice can prove vitally important.
London, UK (PRWEB UK) 17 December 2013
Mr E v Ms S - Edmonton County Court, 3ED02704
It was outlined in case documents that Duncan Lewis Solicitors were contacted by Ms S by telephone, indicating that the bailiff was present at her door. According to MS S she did not know why they were there.
Following this, Duncan Lewis Solicitors spoke to the bailiff who, after some discussion, agreed not to evict Ms S and to allow her a week to make an application in court.
Ms S was assisted by Duncan Lewis in making her application to set aside the possession order.
The application was made on grounds of failure to serve the possession claim. Upon investigation of the matter, it became apparent that the landlord had not served the Prescribed Information, as set out in The Housing (Tenancy Deposits) Prescribed Information Order 2007, following receipt of a deposit.
The deposit was returned to the client after the service of a Section 21 Notice and Duncan Lewis were successful in persuading the judge to set aside the possession order.
Costs were awarded against the landlord.
Christopher Gaunt; Duncan Lewis housing solicitor added;
"This was a real example of where timely legal advice can prove vitally important. The client first contacted us with the bailiffs quite literally on the doorstep. After some negotiation, we were able to secure a reprieve for the client sufficient to make an urgent application at the County Court."
"By taking the Court through sections 213 and 215 Housing Act 2004, we persuaded the Judge that, notwithstanding the return of the deposit after the service of a Section 21 Notice, because the Prescribed Information had never been served, the Possession Order granted should be set aside and costs awarded against the landlord."
About Duncan Lewis
Duncan Lewis, established in 1998, is the largest civil legal aid practice in the UK and one of the country's fastest growing firms of solicitors, serving both corporate entities and private individuals from offices across London and throughout the UK. A recommended leading law firm by Law Society Lexcel, Legal 500; Duncan Lewis employs over 500 members of staff and was the first law firm to achieve the Investors in People Gold Quality Standard Mark in 2009. Representing over 25,000 clients per year, the company has an excellent reputation in the Administrative Court, High Court and Court of Appeal in the Immigration, Public law and Family/Child Care jurisdictions.
Established areas of law are: business immigration, child care, civil liberties, clinical negligence, community care, crime and fraud, dispute resolution, debt and insolvency, employment, family and divorce, housing, asylum and immigration, litigation, mental health, personal injury, prison law, professional negligence, public law and administrative law, regulatory matters and welfare benefits.